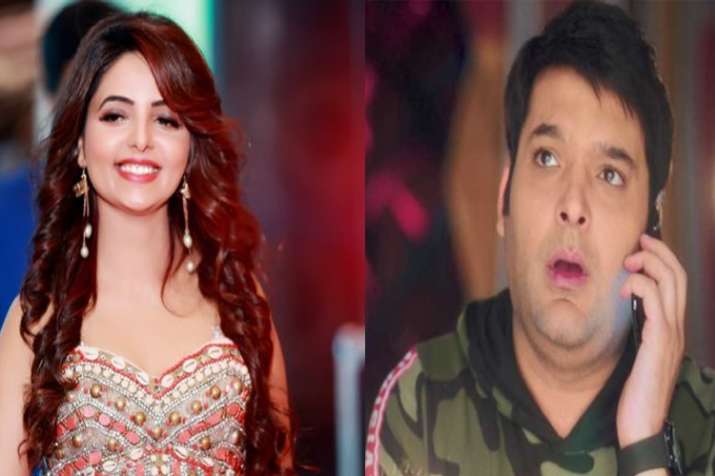 The ace stand-up comedian Kapil Sharma created quite a buzz on the internet reportedly with his abusive and controversial tweets recently. A slew of Kapil's fans came in support of the actor while number of haters also called him mentally ill. 
Popular TV personality including Bigg Boss 11 winner Shilpa Shinde supported Kapil and even slammed the journalist Vickey Lalwani for his torturous interviews. Shilpa urged all the artists to raise their voices in unison and share their experiences in this matter. 
Later, Kapil arch rival Krushna Abhishek in an interview with Mumbai Mirror also spoke in depth about Kapil and his current situation. Although, Krushna admitted that Kapil consumes alcohol, but blamed his flop film Firangi for his current situation. 
And now Kapil's co-star Sugandha Mishra supporting him said that he is a caring and helpful man. In an interview with TOI Sugandha said, "I know him for the past 12 years since he was my senior in college," said Sugandha. "People used to ask me about Kapil and I used to proudly say that Kapil was still the same, helpful and caring about everybody. It was such a wonderful sight to see Kapil bhaiya's growth from the scratch. God has gifted him with talent and he deserves all the success and love."
She further added, "But this is not the Kapil I knew. He was the one who got me to Mumbai and helped me seek permission from my family to have a career in this stream."
Kapil was recently in news for his abusive twitter rant on journalists after Salman Khan's verdict in blackbuck poaching case. Notably, an audio tape of Kapil also went viral in which he allegedly abused journalist Vickey Lalwani. The comedian recently made a comeback on TV with his show Family Time With Kapil Sharma.