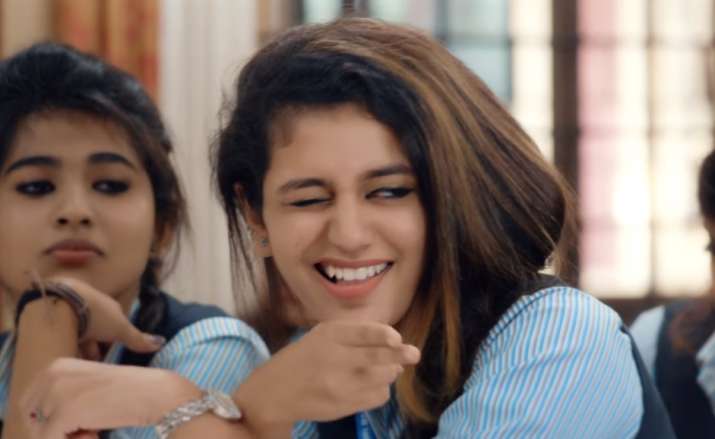 Many tried to imitate Priya Prakash Varrier's iconic wink that made her a star overnight, but not many succeeded. The 18-year-old internet sensation rose to fame when a song Manikya Malaraya Poovi from her upcoming Malayalam film Oru Adaar Love was released. Many young hearts were drooling over her mischievous smile and playful antics with co-star Roshan Abdul Rahoof. Among those tried to recreate the 'wink' magic was Telegu superstar Allu Arjun, and guess what? He nailed it!
On Saturday, Priya Prakash Varrier shared a video on her Instagram account which show Allu Arjun recreating the wink and gun gesture on his munchkin. She captioned the video, "Thats how he does it."
As soon as he presses the trigger, Arjun's son falls on the bed mimicking Roshan Abdul Rahoof's reaction in Oru Adaar Love teaser. The video received more than 700,000 views in just a couple of hours.
Fans went berserk over Allu Arjun mimicking Priya Prakash Varrier's viral wink. Many dropped comments on the video lauding the actor's playful action in the video. 'This is next level,' one user wrote while other users wrote that this was even better than the original one.
Priya Prakash Varrier experienced an overnight success with the release of her song Manikya Malaraya Poovi from Oru Adaar Love. She also landed into controversy when a group of young men in Hyderabad filed a complaint against the actress and the makers of the song alleging inappropriate lyrics of the song. However, Supreme Court stayed all the criminal actions against Priya Prakash and the makers of Oru Adaar Love.