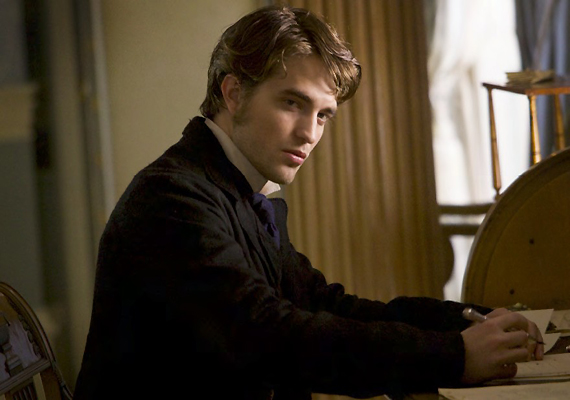 Berlin, Feb 18: Robert Pattinson received a huge welcome in Berlin on Friday night when he arrived at the premiere of his new movie "Bel Ami."

The "Twilight" star turned up with plenty of time before the screening so that he could sign lots of autographs and pose for pictures with his fans.

"It's nice. I mean, I've never had a movie at a festival before, apart from Rome, which was about four years ago, so it's really, really nice. It's exciting," said the actor.

Also joining Pattinson on the red carpet were co-stars Christina Ricci and Holliday Grainger.

Ricci expressed her delight at getting the chance to work with a fantastic cast on the movie.

"It was great. You know, I've been such a fan of Kristin Scott Thomas' and Uma Thurman's for so long that I was just really excited to sort of watch them work and take in as much as I could," she said.

"I was excited to work with Rob. He and I had such fun together. We both really like to laugh and make fun of ourselves and of each other and made situations that could have been awkward just really fun and funny and had a really good time together, for the most part."

In "Bel Ami," Pattinson plays an ex-sergeant who has returned from two years of service in North Africa.

He escapes from his impoverished life in Paris by exploiting everyone around him to climb the social ladder.

Grainger says that you shouldn't go to watch the film expecting to love Pattinson's character.

"Embrace the fact that you'll hate him but you kind of find yourself rooting for him to, you know, back-stab people and tread on people to work his way up," she said.

"You see the corrupt ruthless side of society."

"Bel Ami" is showing outside the main competition at the Berlin Film Festival.