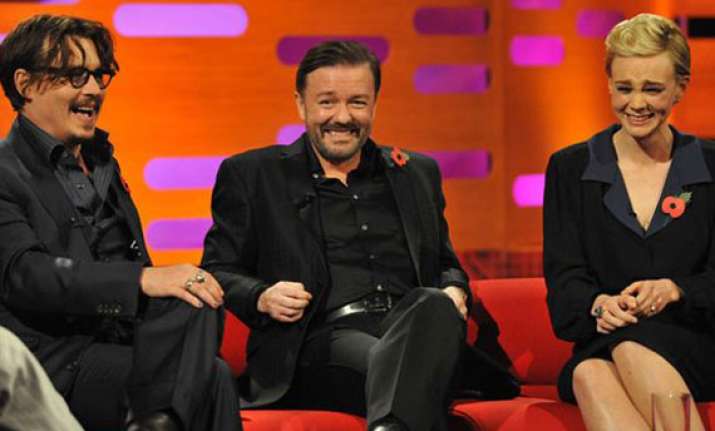 London, May 27: Actor-comedian Ricky Gervais came second to Johnny Depp when he asked fans to vote for the best looking man between the two on Twitter.
Gervais, 51, posted a picture on Twitter alongside Depp, 49, and asked fans to give their verdict. He got a total of 1,383 votes, while Depp won with 1,546 votes, reports dailystar.co.uk.
Looking at the number of votes he got, Gervais joked: "I am with Depp now. You're all blind."