Follow us on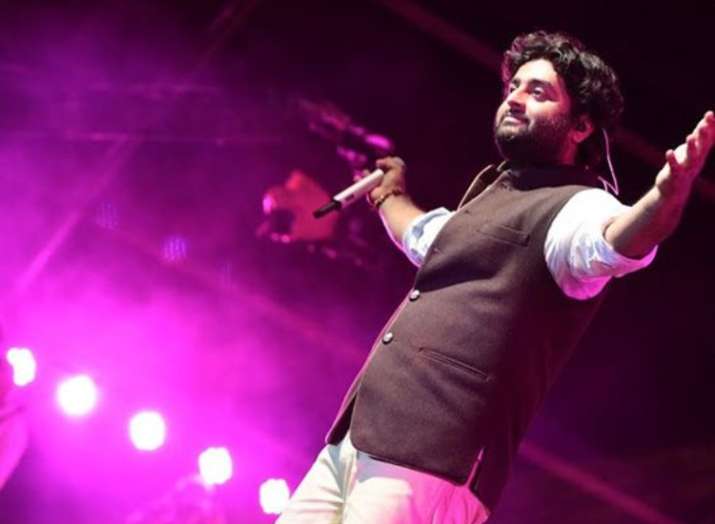 Arijit Singh, who makes us feel the lost love's pain in one song and stirs the feeling of happiness with another, is a man with many talents. There is no one from the industry or outside who is not a fan of him. Since the day he entered the arena of playback singing, he is enthralling us with his music and melting our hearts with his humility. What makes him the king of playback singing is not just his hypnotizing voice but his way of empowering the song with his soul and make it talk to the audience's soul as well. It was pleasantly surprising to see how Kalank's trailer was mostly talked about for Arijit Singh's voice in the two lines from Kalank title track. 
On the singer's 32nd birthday, we bring to you the most heart touching songs that will make you go back to your lover instantly.
Kalank Title Track
Fans were floored when Arijit Singh's voice singing 'Kalank nahi ishq hai kaajal piya' featured in the one-minute trailer from the
Karan Johar
film. The song still remains in the playlist of the Bollywood romantic song lovers, even though the film tanked at the box office. 
Tum Hi Ho
We don't know this song was famous because of Aashiqui 2 or the flick got famous because it had Tum Hi Ho in it. The song definitely gave words to every lover's feelings and topped the charts even after the movie was off the theaters.
Ae Dil Hai Mushkil
If you have lost your love and you are not singing this song, then I don't know what are you doing? Such heart touching words garnished with Arijit Singh's voice is just pure heaven.
Nashe Si Chadh Gayi
When the phenomenal singer brings tears to your eyes, he knows how to push you back to the party mode as well. Nashe Si Chadh gayi is one Arijit Singh song that is bound to be the life of every party.
Sooraj Dooba Hai
No one could have given the life's mantra to be happy in such a melodious voice other than Arijit Singh. He makes you jump, think and roll, all at the same time with this song.
Ae Watan
You will agree with me if I say that I have this song on loop in my playlist these days. Stirring the accurate patriotic feelings in this song from Raazi, Arijit Singh has won our hearts all over again.
We wish the incredible singer a very Happy Birthday and we hope he keeps showering the magic of his soulful voice on us for many more years