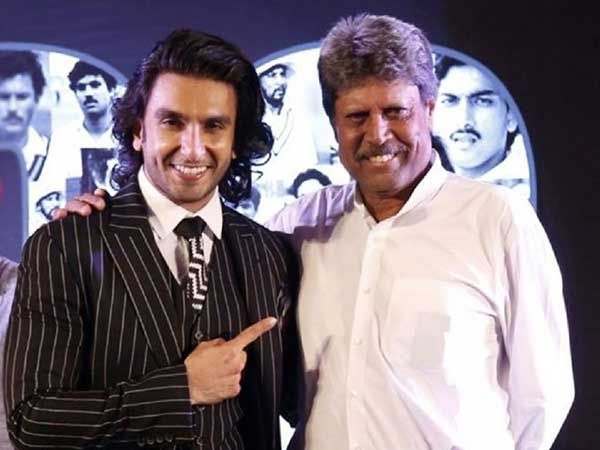 Actor Ranveer Singh, who is wowing the audience with his latest release Simmba, has never failed to impress anyone with his acting skills. The powerhouse of energy is all gearing up to play the former Indian Cricket team Kapil Dev in director Kabir Khan's upcoming movie '83', which narrates the story of India winning its first ODI cricket world cup. Ahead of the film's shooting, Ranveer Singh shared a birthday message for Kapil Dev on social media.
Taking to his Instagram account, Ranveer Singh posted the birthday wish which read, "Happy Birthday Legend".
In an earlier interview, Ranveer Singh described it as an exciting as well as a daunting challenge to portray the living legend on-screen for the first time. Speaking about his preparations, Ranveer said that he is aware of the fact that he is shouldering a huge responsibility. The actor will kick off 2019 starting with preparations for the upcoming sports drama.
According to reports, Ranveer Singh will train in cricket under Kapil Dev himself. The ' Simmba' actor said that people adore Kapil Dev, so his characterization has to be within set parameters.
Talking about his bowling style, Ranveer said that it goes without saying that a Kapil Dev act on celluloid will be incomplete without his trademark outswinger, and it will be a tough job to replicate it completely. Ranveer considers himself privileged to be part of retelling of the famous world cup winning story.
Ranveer said he needed little convincing to take up the project. When he first met the filmmaker, director Kabir had only a short collection of anecdotes and not a proper script. But when he listened to the first listened to the anecdote, he knew that this was an unbelievable story. Ranveer also stressed that the film is a very big undertaking and the credit is due to the producers.