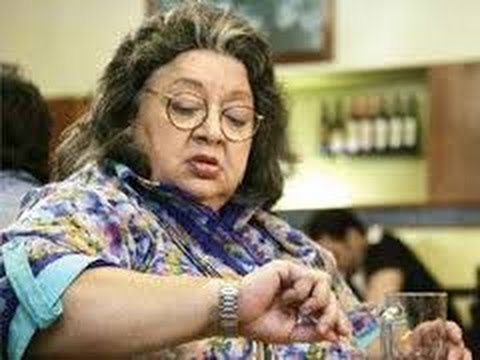 In a shocking revelation, veteran actress Daisy Irani chose to speak about her child abuse story. She was last seen onscreen in a cameo role in Shah Rukh Khan starrer Happy New Year in 2014. Daisy Irani is known as the child star of the 1950s and she is also the maternal aunt of actor Farhan Akhtar and director Farah Khan. The veteran actress recently came to the forefront and revealed how she was raped at the age of 6 by her 'guardian' while shooting outdoors in Chennai for the film titled Hum Panchhi Ek Dal Ke (1957).
"The man who did this was supposed to be my guardian. He accompanied me to a film shoot (Hum Panchhi Ek Dal Ke) in Madras . One night in the hotel room he violated me, hit me with a belt and warned me that he would kill me if I ever told anyone about what had happened", Daisy Irani was quoted as saying to Mumbai Mirror.
Furthermore, the actress said, "That man is dead and gone. His name was Nazar, he was related to the famous singer Zohrabai Ambalewaali. Obviously, he had contacts in the film industry. My mother was hell-bent on making me a star. I made my debut in the Marathi movie, Baby. So Uncle Nazar (she rolls her eyes here) had accompanied me to the shoot of Hum Panchhi Ek Dal Ke in Madras. I can recall the incident only in flashes, but I do remember the killing pain, and the visual of him belting me. The next morning, I was back at the studio as if nothing had happened. For years, I couldn't dare to tell my mother about what he had done".
Daisy Irani also talked about the time when her mother had asked her to dress up to meet a film producer. "When I was 15 or so, my mother made me wear a sari, padded me up with a new-fangled sponge, and left me alone with producer Mallikchand Kochar, who was planning a film called Mere Huzoor then, at his office. It was all quite hilarious... He joined me on the sofa, and started touching me... I knew what was on his mind. I took out the sponge things and handed them to him. He was furious. Now why did I do that? Because, I've always seen the funnier side of things," she told the daily.
She is the sister of Honey Irani (mother of Farhan and Zoya Akhtar) and Meneka (Farah and Sajid Khan's mother). When her siblings entered the film industry she became "over-protective" for them.