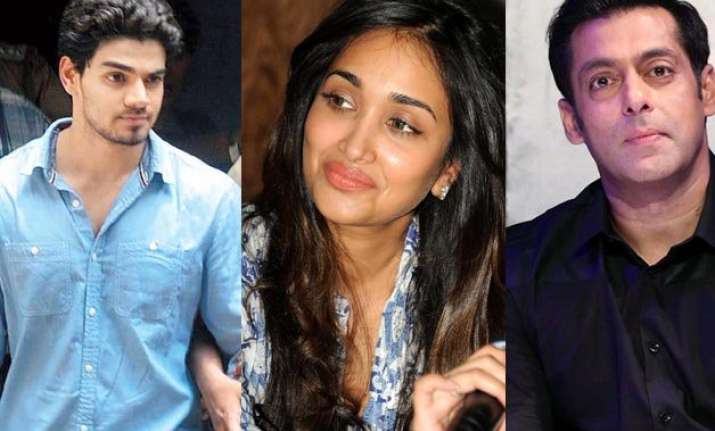 New Delhi: Actor Sooraj Pancholi who is making his debut with 'Hero' was in scrutiny when actress Jiah Khan committed suicide on June 3, 2013. According to Jiah's mother her relationship with Sooraj should have been probed for her death and she also asserted that Jiah's mysterious death was not a suicide.
Post this incident, Sooraj Pancholi made it to the headlines as the case progressed. He and his father Aditya Pancholi were questioned by the CBI too.
Undoubtedly, this almost two-year-old incident continues to haunt the actor's life. Though, Sooraj was always protected by his family.
Untill now, he chose to stay numb about the whole incident but he is opening up now.
That too on Salman Khan's suggestion!
Salman Khan owned Salman Khan Films under whose banner 'Hero' is being produced advised Sooraj Pancholi to come clean in front of the media. This could be because Salman very well understands how your past actions keep affecting your present.
Salman Khan who is acting as a mentor for both Athiya Shetty and Sooraj Pancholi, asked the latter to not stay quiet when questions related to Jiah Khan are asked. According to Salman, Sooraj's silence will garner negative publicity for him before release.
Taking cue from Salman, Sooraj finally opened up. At his recent interview, Sooraj said, "Dekho main kabhi saamne se nahi bolunga ki maine galti nahi ki hai, ki maine galti ki hai ya jo bhi hai!"
He also spoke about his relationship with Jiah Khan. He added, "Nafisa (Jiah Khan) will always remain in my mind and in my heart."
"If I'm wrong, nothing can save me. But if I'm right or if I'm not wrong, then nothing can destroy me," he asserted.
He also said that he doesn't share a father-son relationship with Salman Khan, "We don't share a father -son relationship. It's not even a brotherly relation. Had it been so, I would have called him Salman bhai. But I call him Salman sir. I don't know how to define my relationship with him."
Looks like Sooraj Pancholi is finally not scared of media and is following the teachings of Salman Khan very seriously.
'Hero' directed by Nikhil Advani and will release on 25th September.