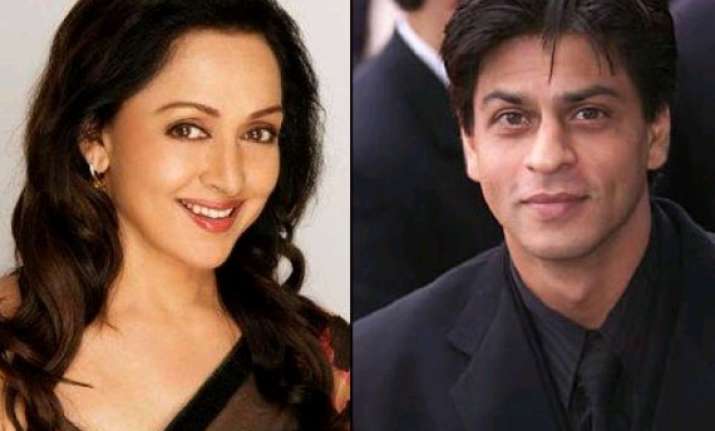 New Delhi, Aug 8: Imagine Bollywood's dreamgirl Hema Malini combing your hair! Shah Rukh Khan the king of Bollywood has revealed an interesting fact on Rajat Sharma's Aap Ki Adalat.
King Khan who is all set for the release of his next project Chennai Express, appeared on India TV's show Aap Ki Adalat.
While talking about his struggling days, Shah Rukh Khan said that once Hema Malini had called Shah Rukh for work and told him that, "You would have to do makeup and all'.
But Shah Rukh Khan said, "I am a Delhi boy and don't have much idea about make up."
"Then Hema ji came to me and combed my hair, that was the day when I decided that I will stay here and will never leave Mumbai," added SRK.
Rajat Sharma's Aap Ki Adalat will be aired on Saturday (Aug 10)  at 10 pm and on Sunday (Aug 11) at 10 am and 10 pm with Shah Rukh Khan and Rohit Shetty as guests.