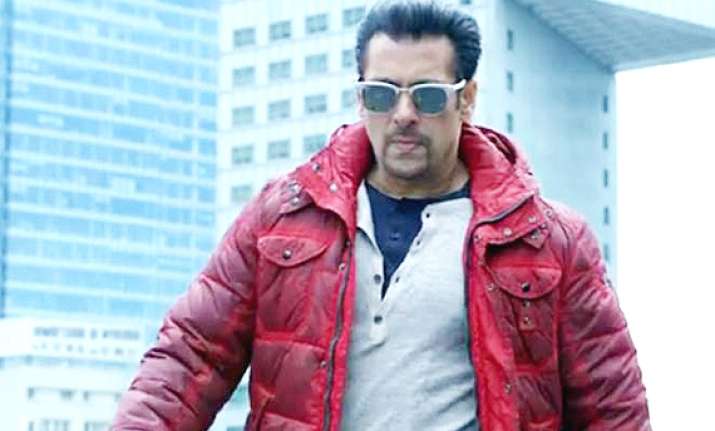 New Delhi: Kick has got it's 'kick' with the Salman Khan's latest offering going viral on YouTube.
 The trailer that got out only a few hours ago has crossed a whooping mark of 1.4 million and surely still counting.
Salman Khan's Kick is one of the most anticipated films of the year and Bhai's magic is certainly doing the rounds as the trailer of the film has successfully generated soaring raving views for the film.
Kick, which also happens to be the directorial debut of producer Sajid Nadiadwala got out with its first poster starring the man, Salman Khan himself. And just after a few hours, with the out trailer, fans are going gaga over the film and Bollywood too is all praise for the Dabangg actor.
Salman Khan's massive fan following needs no elaborations and with such a powerful trailer, his ardent fans are undoubtedly witnessing the sleepless nights, waiting for Kick to get released.
Kick also stars Jacqueline Fernandez, Randeep Hooda and Nawazuddin Siddiqui in other pivotal roles, but for Salman's fans, it is a thorough 'Salman film.'
Prior to Kick, Salman Khan's 'Jai Ho' received a cold welcome at the box office. But with the Kick fever dominating the moods now; it seems the grandeur of Salman Khan is here to speak volumes for his acting prowess and unmatchable persona once again.
Salman Khan had too got overwhelmed and expressed his glee throuigh twitter and thanked his fans for the such incredible support. He wrote: "Thank u, appreciate it. Glad u guys liked it."
Heavy dialogues, complete action and full entertainment, Salman Khan is coming this Eid to take his 'Eidi' with 'Kick.'
Watch Salman Khan's Kick stupendous trailer here!
We are waiting with a sigh too!