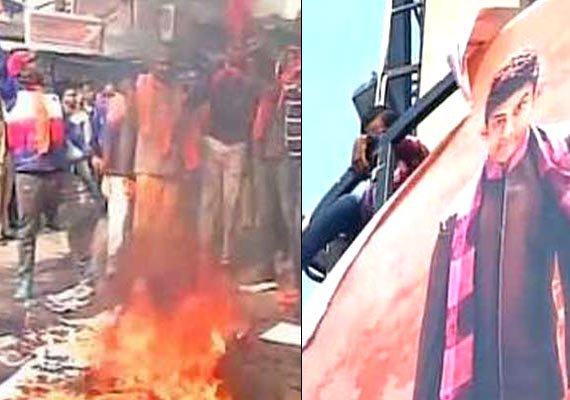 New Delhi: Aamir Khan's PK may have entered the Rs 200 cr club. But the wave against the film refuses to relent. The film is facing a nationwide protest, with attacks on theatres screening PK in Ahmedabad, Bhopal, Jammu, Agra, Mumbai and now in Delhi.
Bajrang Dal and Hindu Sena have reportedly vandalised Delight theatre in central Delhi, screening the Rajkumar Hirani flick.
Accusing actor Aamir Khan of double standards, and advising him to go to Pakistan, Bajrang Dal and Vishwa Hindu Parishad activists jointly intruded into the Shree Talkies in Agra on Sunday evening to disrupt screening of the film PK.
They tore posters of the film inside and outside the cinema hall, shouted anti-Aamir Khan slogans and asked managers to immediately stop screening of the film.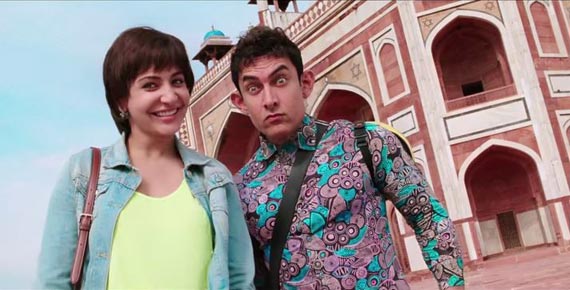 Cinema hall management filed a complaint against protestors at the New Agra police station. SP city Sameer Saurabh said action would be taken.
Madan Sharma of the Bajrang Dal and Rajendra Garg of the VHP criticised Aamir Khan saying that he was displaying his anti Hindu sentiments by ridiculing Hindu gods and goddesses in the film.
In Mumbai, a theatre in Parel had to stop the screening of the film due to threats from VHP (Vishwa Hindu Parishad) an affiliate of the ruling BJP's ideological mentor Rashtriya Swayamsevak Sangh.