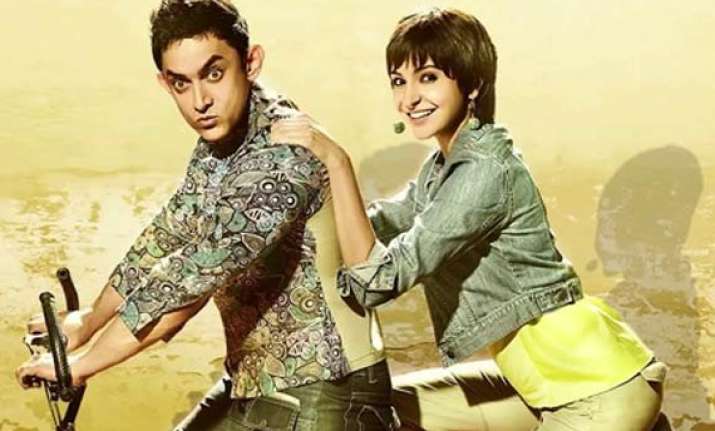 Rajkumar Hirani has again spelled his magic on the silver screen. This time it is through 'PK'. The movie is a carefully crafted masterpiece questioning the unquestionable sensitive matters of world.
Ratings-***
Stars- Aamir Khan, Anushka Sharma, Saurabh Shukla, Sanjay Dutt, Sushant Singh Rajput, Boman Irani
Director- Rajkumar Hirani
Music- Shantanu Moitra, Ajay-Atul, Ankit Tiwari and Ram Sampath
The intriguing factor is its USP. Who PK? What about him? His quirkiness…relation between a radio and nude Aamir and a lot more? All these questions are aptly answered in the humorous yet thought-provoking production of Hirani.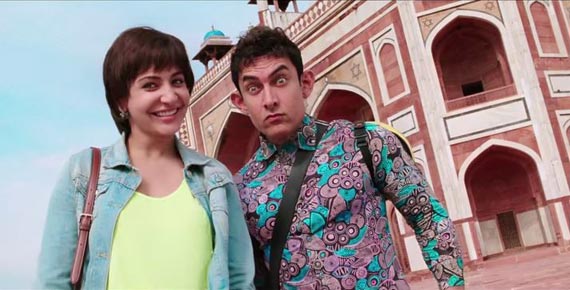 The movie starts with Jaggu (Anushka Sharma), a journalist student in Bruges, Belgium who after completing her studies and recovering from a failed relationship with her Pakistani lover Sarfaraz (Sushant Singh) comes back to her hometown in India. Here, she bumps in PK (Aamir Khan) who has his own weird ways of dealing with worldly affairs. He is shown as a unique creature having a very quirky style of dressing and a unique way of dealing with day-to-day things.
How he deals with sensitive matters of religion and presence of God is what makes the movie a must watch? At some points, PK seems quite inspired by Umesh Shukla's 'Oh my God' as Hirani has used the same satirical and amusing style to address the issue however it is much different from what is dealt in OMG. All these quirks Jaggu, who looks forward to PK as interesting story for her news channel.
With Dialogues by Abhijaat Joshi and Rajkumar Hirani himself, the narration is gripping and entertaining. Particularly with Aamir Khan's bhojpuri dialect it makes for an amusing watch!
The story is tightly-packed with fantastic performances of Aamir and Anushka with an impeccable flavor of Boman Irani as the Head of news channel and National Award winner, Saurabh Shukla, as a self-proclaimed Godman. Aamir had been quite tactful in handling the expressions and intriguing nature of PK. There is a big surprise around his character which is cleverly written and wonderfully performed. His chemistry with Anushka is also amusing yet captivating.
Also read: PK collection: Gets thunderous response at box office, will it break HNY record?
The movie ends with the answers of all the questions related to PK and gives way to a fresh perspective of looking at things.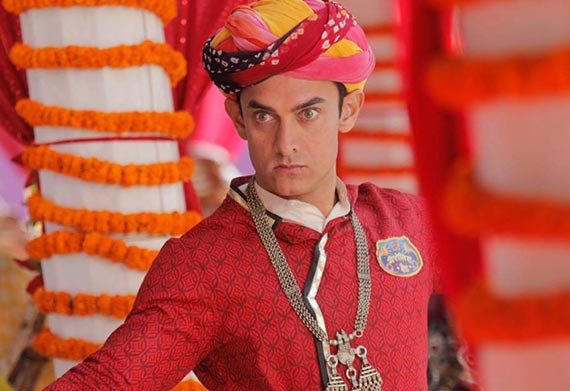 Music by Shantanu Moitra, Ajay-Atul, Ankit Tiwari and Ram Sampath plays an important part in the movie. The background scores are finely jelled with panoramic visuals which will surely leave an impression on your mind once you step out of theatre. 'Char Kadam …' by Shaan lures ears a lot.
All in all, the flawlessness of Aamir and uniqueness of Hirani with spices of Anushka, Boman, Sushant and Saurabh makes for an interesting watch in the year end. Hope this also marks a fresh and entertaining welcome to the coming year!