Follow us on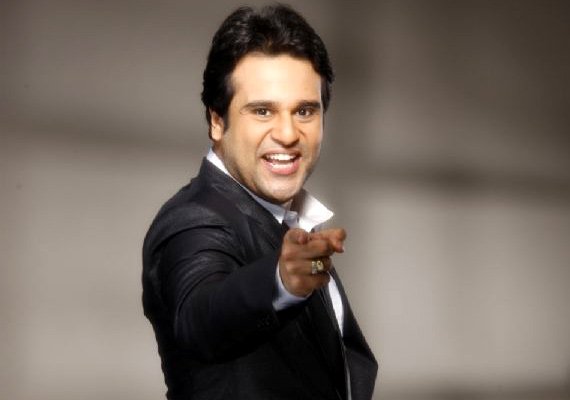 New Delhi: Riteish Deshmukh was seen in the first two parts of "Kyaa Kool Hain Hum" franchise.
For the third instalment, Krushna Abhishek has been finalised, but the actor doesn't like it when people say that he has "replaced" the original actor.
"I am doing the third part of 'Kyaa Kool Hain Hum' franchise. Riteish is not doing it this time. So, I will be seen with Tusshar (Kapoor) and Aftab (Shivdasani).
"Riteish left the film because I think he doesn't want to do sex comedy anymore. I don't know the reason, but won't say I've replaced him," he told IANS.
Prior to this, Krushna, who shot to fame with "Comedy Circus", had featured in slapstick comedy "Entertainment", which was earlier offered to the "Grand Masti" star.
"Riteish was to do 'Entertainment'. I've met him a couple of times... He had come for promotion of 'Grand Masti' on 'Comedy Circus'. He said I can't do 'Entertainment' and he told the makers to take me in the film. There were tongue twisting lines and he believed I could do it better," he said.
Krushna describes the situation as a happy "coincidence".
"I hope he gets so busy that he turns down six, seven more films and recommends me," said the Krushna, who will soon be seen as an acting teacher on sitcom "Comedy Classes".
His wish might actually come true as there are reports that he might replace Riteish in "Housefull 3".
When asked about the same, he refused to comment on it saying he hasn't singed on the dotted lines, so he doesn't want to "talk about it."
While his presence in "Housefull 3" is still uncertain, he is sure about the genre of films he wants to act in.
"No one will come to theatre if I do a solo film. I am being practical. I want to do good and big films. I don't want to do solo hero films, maybe because I don't have the confidence. I don't want to take risk immediately.
"After doing two to three hit films, I will try something. I want to do comedies right now. If I do serious roles, people will think I am crazy," he said.
The 31-year-old feels "lucky" as age is by his side.
"Had I been 40, I would've panicked. Right now, I can do films like these for five more years and later I can do something different like 'Gandhi' or 'Dev D'," he said.