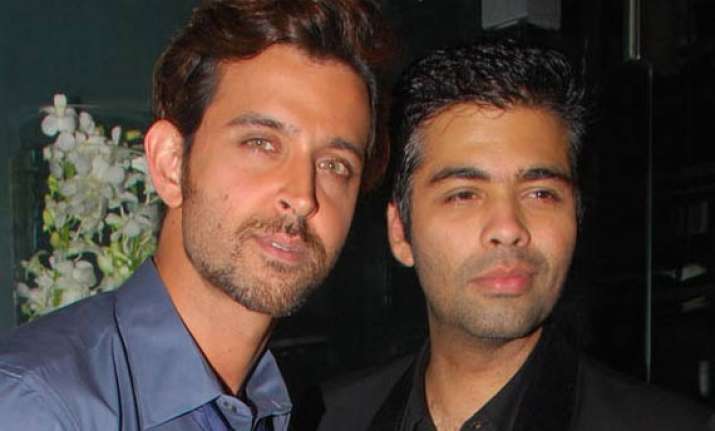 New Delhi: Soon after the rumoursmills claimed that Hrithik Roshan turned down Karan Johar's Shuddhi, the filmmaker wasted no time whatsoever to slam these reports.
Johar took on his twitter and rubbished the reports saying, "Article insinuating that asked for a large percentage of profit for #Shuddhi is baseless,untrue and completely uninformed..."
Initially, there were speculations that Hrithik Roshan's separation from his wife Susanne, was the reason for his pulling out of Karan Johar's production Shuddhi.
Later it turned out that Hrithik was not happy with the profit-sharing deal between him and Johar. Hrithik supposedly wanted a good amount of share in the profits while Karan Johar was not willing to part with such a share. This led to Hrithik walking out of the film.
Shuddhi was announced many months back but it has not been able to hit the floors, thanks to the casting issues. After Hrithik, Kareena Kapoor was also unsure of doing the film and latest reports suggest that
Deepika Padukone
is doing the film. But the problem of the male lead still remains and names like
Ranveer Singh
,
Aamir Khan
and
Shah Rukh Khan
are doing the rounds. Let's see when will Shuddhi come out of all the hassles and hit the floors.