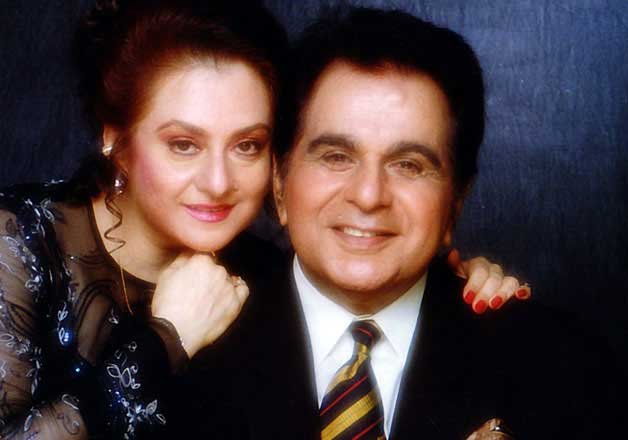 New Delhi: It is impossible to talk about the glitzy world of Bollywood without the mention of Dilip Kumar, the tragedy King. Like it is unimaginable to ignore him and his contribution to Hindi cinema it is difficult to pen down his career in one story.
Born Muhammad Yusuf Khan on 11 December 1922, in Peshawar, Pakistan; Dilip Kumar is the first recipient of Filmfare Best Actor Award. His career spanned six decades and he still holds the record of the most number of Filmfare awards won for that category with eight wins.
Similar to his on screen life which perplexed fans, his off screen life always managed to entice them. 
 
The love life of Dilip Kumar and his wife, yesteryear actress Saira Banu is one such chapter of his life. The two have been married for 49 years now and are the perfect embodiment of togetherness.
On his 93rd birthday today, let us tell you what makes the couple of Dilip Kumar and Saira Banu so special.
Their becoming a couple was no less than a dream for Saira. In one of her interviews she had revealed that she was in awe of Dilip's boyish charm when she was 12. ""I was not just another girl smitten by Dilip Kumar. For me, it was no castle in the air because I had given my dream the strong foundation of faith-faith in myself and faith in God," she had said.
Saira, then only 16, was heartbroken when Dilip did not turn up for the premier of Mughal-E-Azam as she attended the event only to catch a glimpse of him. 
When Saira became a well known actress she was surrounded by many alleged link ups, the most prominent one with actor, Rajender Kumar. 
The liaison, which evoked much controversy, was brought to an end when Saira Banu's mother and former actress of the 60s Naseem Banu intervened. Later, it was this same Naseem Banu, who played the role of the cupid between Dilip and Saira. She got them closer, thanks to which the love blossomed between the two.
In his autobiography Dilip Kumar: The Substance And The Shadow, he vividly recalls the day he fell in love with Saira during a party thrown to celebrate her birthday and the house warming of their new bungalow.
"When I alighted from my car and entered the beautiful garden that leads to the house, I can still recall my eyes falling on Saira standing in the foyer of her new house looking breathtakingly beautiful in a brocade sari. I was taken aback, because she was no longer the young girl," he reminisces. 
Many detractors of the couple felt that this relationship would soon fall apart given the age gap of 22 years. But the two madly in love people proved everyone wrong and have fought all odds just to be together.