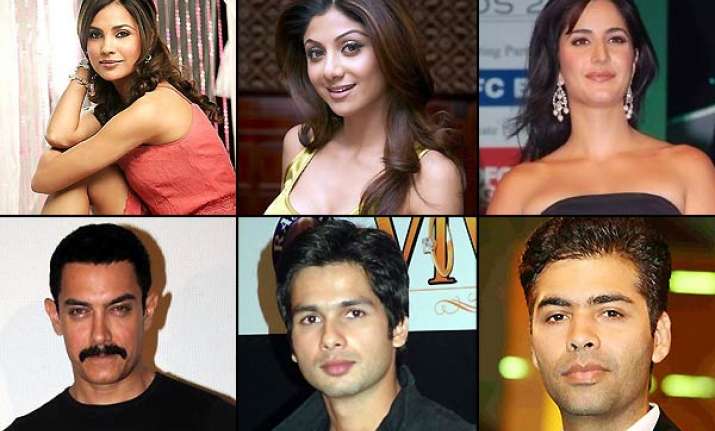 Mumbai, Aug 21: Bollywood stars earn hundreds of crores through movies, endorsements and stage shows. So when it comes to parking their stash, Bollywood biggies prefer to lean on Mumbai's builders, says a Times of India report.

Leading celebrities invest in residential and commercial projects or buy sprawling penthouses, row houses and bungalows for personal use. The preferred locations are in the suburb between Bandra and Andheri, says the report.

The report said,  investments can range from Rs 5 crore to upwards of Rs 50 crore each.

Some of the Bollywood bigies are believed to have pumped in mega-bucks to purchase bungalow plots or booked a slew of duplex apartments in high-end towers. Builders  said most stars insist on making "full cheque payment".

A plush home in an upmarket residential enclave is the ultimate style statement.

Recently, Lara Dutta and her husband  tennis player Mahesh Bhupathi, closed a Rs 14 crore-deal for a 2,000 sq ft row house on Pali Hill. The property- called Shailja - comes with a lawn.

Last year, Karan Johar paid Rs 32 crore for a penthouse at Residency building in Khar's Union Park.

In 2009, Farhan Akhtar purchased a bungalow at Bandra Bandstand (next to Westwind Society) for Rs 22 crore.

Shilpa Shetty and her husband Raj Kundra bought a sea-facing bungalow near Juhu post office for Rs 45 crore from builder Sudhakar Shetty last year.

The report said Katrina Kaif and Shahid Kapoor, too, are apartment-hunting in the Bandra-Khar area with a budget of over Rs 20 crore each.

Aamir Khan has reportedly been searching or a bungalow plot in Bandra with a budget of over Rs 100 crore for the last two years.