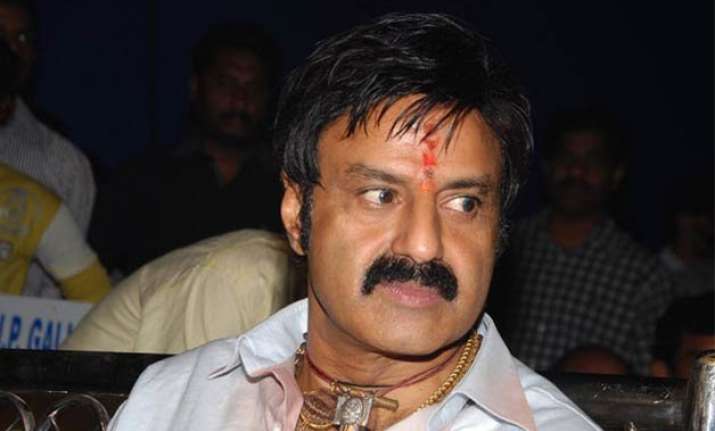 New Delhi: Telugu actor and legislator N Balakrishna waded into controversy when he passed allegedly vulgar comments on women on Friday. His statement on women at a film function has drawn a lot of criticism and a police complaint filed against him. 
At the audio release function of the movie 'Savitri' in which actor Nara Rohit plays the lead role, Balakrishna said that his fans would not like if in movies he stopped at eve-teasing. 
"If I play roles in movies where I'm merely eve-teasing girls, my fans will not be okay with it. I should either plant a kiss on them or impregnate them. There should be commitment. Only that is acceptable," is what N Balakrishna said.
A section of lawyers felt that his statement was offensive to women and have filed an FIR against him.
Balakrishna made this comment in the presence of two female actors who looked equally shocked and embarrassed. His video went viral almost instantly and drew a lot of flak. 
Balakrishna, a TDP MLA from Hindupur constituency in Andhra Pradesh, is the brother-in-law of Chief Minister N Chandrababu Naidu.
YSR Congress MLA RK Roja demanded an apology from the Chief Minister and Balkrishna. Her statement read, "While the top leadership itself has been pursuing anti-woman policies it percolates down the line resulting in the harassment of women at various levels and such government should apologise to the women community."