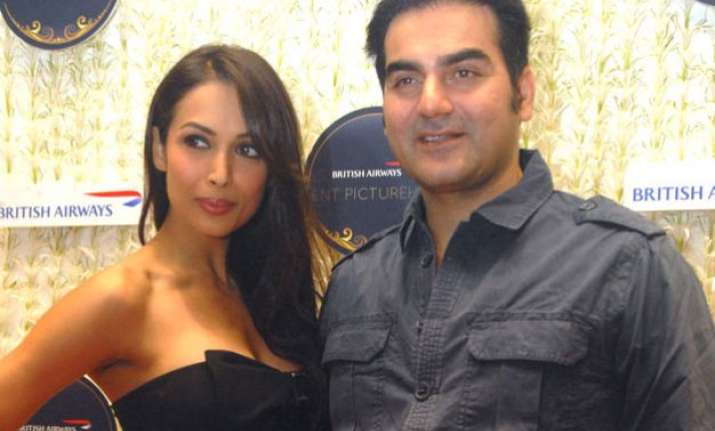 New Delhi: In a bid to persuade cine stars to stop endorsing pan masala products, the Delhi government went a tad too far, or so feel the actors. Dr. S K Arora, Additional Director (Health), Delhi, claims to have written letters to the wives of four actors, viz., Shah Rukh Khan, Ajay Devgn, Govinda, Arbaaz Khan to ask their husbands to stop promoting pan masala products.
As well-intentioned it may be, this move by the state government did not go down well with the stars. Actor Arbaaz Khan has strongly opposed the move saying it was no way for the government to go about it. "I don't understand what kind of persuasion this is. Writing to my wife, my brother or father is not the way to go about it. I am endorsing the product, not my wife. If the government has an issue with it, they should write to me," Arbaaz was quoted as saying by a daily.
Further slamming the Delhi government's Arbaaz added, "I never received any letter from the government in the first place. If they are saying they sent it, maybe it didn't come to my notice as I have been travelling. Had I known this earlier I would have definitely adhered to their request. When I signed the contract with the brand, I was told that the product only has natural ingredients that are not harmful. I have certain commitments and I have been merely following them."
Defending the governemnt's stand, Dr S K Arora said that they had indeed written to the actors. "Two months back we had posted letters to six celebrities who have been endorsing pan masala, requesting them to not do so in the larger interest of public health. There is enough scientific evidence to show that even though supari (areca nut) does not contain tobacco, it does cause cancer. We only got a response from Sunny Leone where she said that she did not know that supari causes cancer and that she will not take up fresh contracts for pan masala," he said.
Arora shed light as to why they wrote to the wives. "Since the other five actors did not respond, we decided to post letters to their wives urging them to ask their husbands not to endorse pan masalas. It's a humble appeal to them," he said.
Arbaaz's only concern seemed that he did not like how his wife Malaika Arora Khan was dragged into this. "There is no harm in following what the government has asked us to do and when it is time for my contract to be renewed, I will keep this in mind," he said.