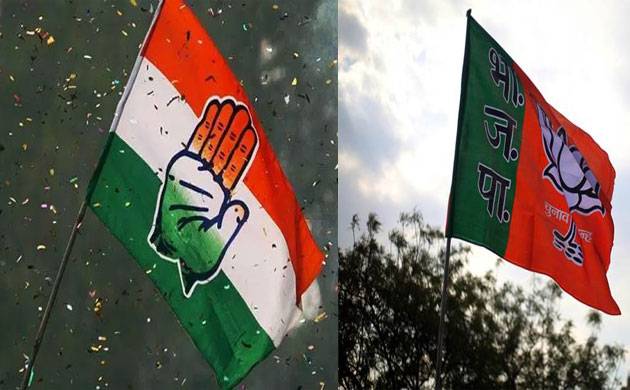 In Madhya Pradesh assembly elections, the Congress party this time gave a tough fight to the ruling Bharatiya Janata Party (BJP) and looks set to wrest political power from the hands of the saffron party.
According to the Election Commission website on Tuesday, the BJP has got 41.3 per cent vote share in the state. The Congress on the other hand has got 41.4 per cent vote share. In other words, the difference between the two major parties, in terms of vote share, is just 0.1 per cent.
Meanwhile, the Independent candidates have managed to get 5.9 per cent of the vote share in MP.
Those who have voted for None of the Above (NOTA), their vote percentage is 1.5.
So, if we add the vote shares of Independent and NOTA it comes to 7.4.
If this 7.4 per cent votes had been diverted to these two parties, then this could have been led to a more clear and decisive verdict.
Elections to the Madhya Pradesh Legislative Assembly were held on 28 November to elect members of the 230 constituencies in the state. The elections witnessed a direct political battle between the BJP and the Congress. It was also a major battle between senior Congress leader Arun Yadav and incumbent Chief Minister Shivraj Singh Chauhan as they faced off each other in Budhni.