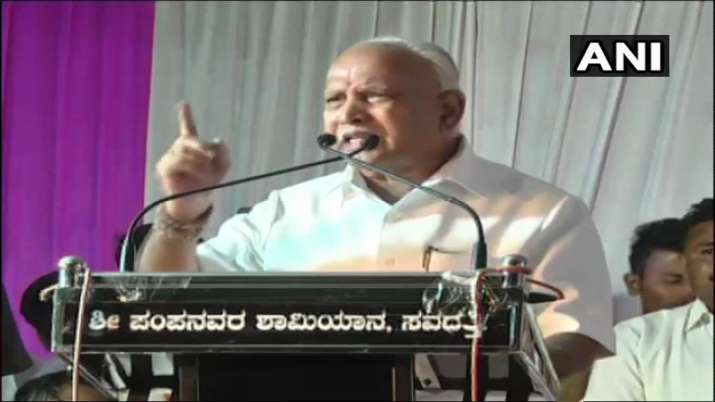 Just days after the Election Commission of India (ECI) announced the dates for the general polls, BS Yeddyurappa, leader of the opposition in the Karnataka Legislative Assembly, gave a controversial statement in which he claims that if the people of the state vote for the Bhartiya Janata Party (BJP), the saffron party will form government in the state "within 24 hours".
"If the people of Karnataka give us 22 seats in the upcoming Lok Sabha elections, we will form the government in Karnataka within 24 hours," ANI quoted Yeddyurappa as saying.  
Lok Sabha elections 2019 will begin on April 11 and continue for over a month till May 19 across seven phases, followed by counting of votes on May 23, the Election Commission announced on Sunday, kick-starting a mega electoral battle where the BJP will pitch for a re-election of the Modi government amid the Opposition's efforts for a united fight to unseat it.
The polling will be held on April 11, April 18, April 23, April 29, May 6, May 12 and May 19 for 543 Lok Sabha seats across the country in which nearly 90 crore voters would be eligible to vote, Chief Election Commissioner Sunil Arora said.
Assembly elections will also be held in Andhra Pradesh, Sikkim, Arunachal Pradesh and Odisha simultaneously with the Lok Sabha polls, the CEC said.
However, elections for Jammu and Kashmir assembly have been deferred, the EC said citing security reasons. The state has been under President's Rule after the ruling alliance between the BJP and Peoples Democratic Party fell apart last year. 
WATCH VIDEO:
(With inputs from agencies)