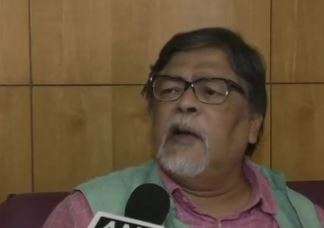 Praising the present state government in West Bengal, Chandan Mitra, after joining TMC from BJP said party has no reason to feel threatened in West Bengal as its popularity is "unmatched".
"I don't think TMC has any reason to feel threatened in West Bengal, its popularity is unmatched. BJP is now number 2 but a very distant number 2, that also because of the collapse of CPM," ANI quoted Chandan Mitra as saying on Tuesday.
Catch all the latest news about Lok Sabha elections 2019 HERE
Giving a clarification on his earlier tweets against TMC, Mitra said, "What I wrote 5-6 years ago, how is that important? These are just attempts by trolls to embarrass me. Yes, I did make certain remarks as I was a candidate and a senior BJP leader in Bengal, but everyone has right to change his mind."
Less than a year before the Lok Sabha elections 2019, Mitra has parted ways from BJP. West Bengal sends 42 MPs in Lok Sabha.