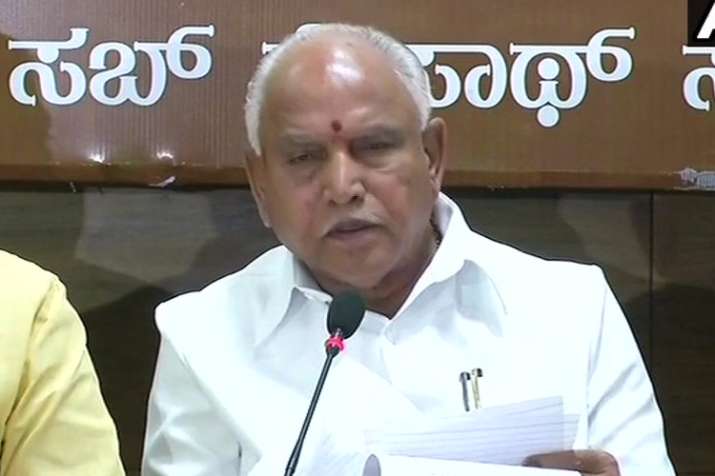 BJP's chief ministerial candidate BS Yeddyurappa on Tuesday condemned the Congress party's offer of CM post to JD(S) leader HD Kumaraswamy in order to stop the saffron party from coming to power in the state.
Calling it "back-door" politics on part of the Congress, Yeddyurappa pointed out that the people of the state have voted for a "Congress-mukta Karnataka".
"I condemn the back-door politics by Congrerss," Yeddyurappa said.
The Congress offered Kumaraswamy the CM post after the counting leads and results indicated that Karnataka was heading for a hung assembly.  
Out of 222 seats that went to polls on May 12, the BJP is presently leading in 104 seats, Congress in 78 seats, JD(S) in 38 seats while others are leading in 2 seats.
The Congress-JD(S) alliance can easily cross the half-way mark of 112 in the state assembly.
"Under the leadership of PM Modi and BJP President Amit Shah, the people of Karnataka have voted for a Congress Mukt Karnataka," Yeddyurappa added.
He also pointed out that the fact that Siddaramaiah himself has been voted out in his own constituency Chamundeshwari reflected the anger of people towards the Congress.