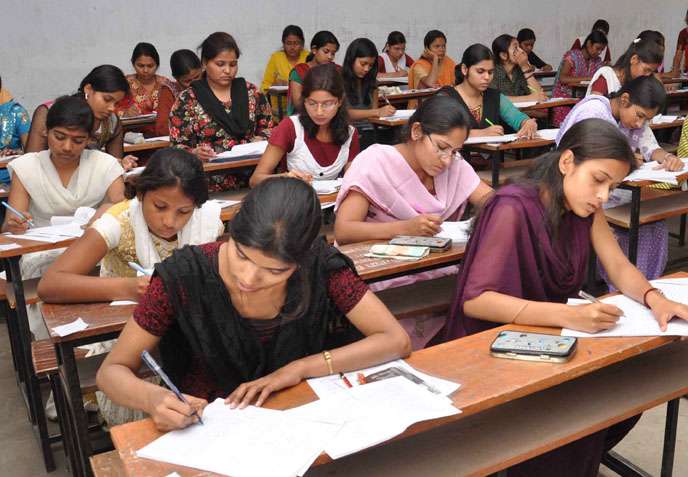 The West Bengal government today said it will ensure that anyone having registered at any B Ed institution will be able to sit for the West Bengal Teacher Eligibility Test 2017-18.
Education Minister Partha Chatterjee said the necessary notification will be issued on November 15 in this regard and the candidates can also apply online.
"Those having already registered their names in B Ed will be able to apply...those studying in first year, everyone can apply. We will give chance to everyone," the minister said.
"We want appointment in a transparent and swift manner without any unnecessary delay which can only hinder the appointment process," the minister said alleging that some vested interests are are at play in delaying the whole process by repeatedly going to court and instigating candidates to do the same.
"Those who want to become teachers must keep in mind that the recruitment of 15,000 people cannot be stalled by 10-12 persons. Let us sit for talks to find out a solution," Chatterjee said.
The minister said the government may move court on its own to ensure the WBTET recruitment and examination process are not delayed any more.
"We are consulting our lawyers and will take appropriate action as we deem fit," he said.
Chatterjee, however, refused to spell out the dates for the WBTET examinations or whether the examinations will take place within this academic session.
The last WBTET was conducted in 2015.
"Let the applications come first," he said.
Vacant seats: WB Govt seeks report from Presidency Univ West Bengal Education Minister Partha Chatterjee today said the government has sought a report from Presidency University on news of several undergraduate seats falling vacant in the prestigious institution.
"We have asked for a report. I have heard the number of vacant seats is not small. We have to find out why this happened for an institution having the stature of Presidency.
Let the report come," he told reporters.
Chatterjee was asked to comment on media reports about many undergraduate seats in Presidency University remaining vacant this year.
To a question about the Presidency Alumni Association taking initiative, Chatterjee said, "if the Alumni comes up with good suggestions, we will certainly consider the same." On the issue of ransacking of a students' hostel of Calcutta University in the Bowbazar area on Monday, the minister said, "some arrests have already been made in connection with the incident and those involved will not go unpunished.
"We won't tolerate any indiscipline whatever influence they (attackers) might wield," he added.