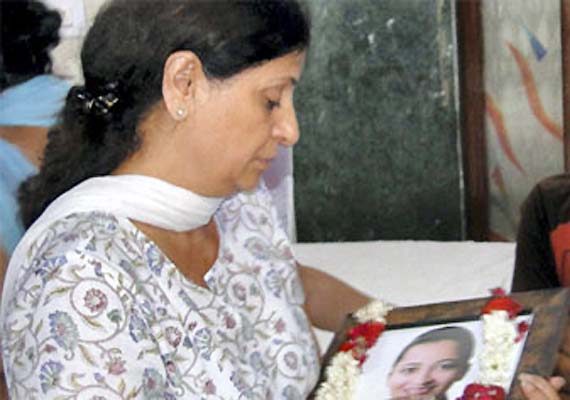 New Delhi, Feb 16:
Former air hostess Geetika Sharma's mother, who committed suicide by hanging herself, alleging harassment from those named for her daughter's suicide, was cremated Saturday. She left another suicide note for her son, asking him to be "strong," police said.



Deputy Commissioner of Police P. Karunakaran told IANS that Anuradha Sharma's note was found from the spot of her suicide, addressed to her son Ankit.

"She said in the note that she was in depression because of the death of her daughter and she too was committing suicide. She asked her son to be strong," he said.

Anuradha's last rites took place at Punjabi Bagh cremation ground in the presence of her family members and neighbours.

Her husband Dinesh Sharma and son kept crying inconsolably. A distraught Ankit fainted at the funeral but he regained consciousness later.