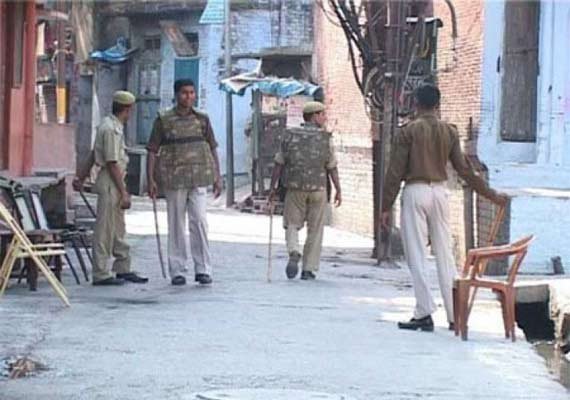 New Delhi: Curfew had been imposed in a town in Madhya Pradesh following clashes caused after spread of a rumor of cow's slaughter.
In Gairatganj area of Raisen district in Madhya Pradesh, miscreants from two different communities reportedly burnt five pull-carts and a shop.
Soon after, additional police force was deployed and intensive search operations were carried out in the area.
As per the State's Intelligence chief, prohibitory orders were issued on time to control the situation. If everything remained normal then the curfew will be relaxed by later in the evening.
Reportedly, this is the third case in row when communal clashes had taken place in Raisen district.
Earlier, in July 5, this year, curfew was imposed in the area after seven people were injured in a clash between two communities. Three men were gunned down in the incident and several vehicles were also set on fire while many others were damaged in the incident.
Even before in June 2013 also a clash broke out between two communities when two girls allegedly tried to run away with their boyfriends belonging to a different community.
Now, after this incident the area had been marked as red alert.