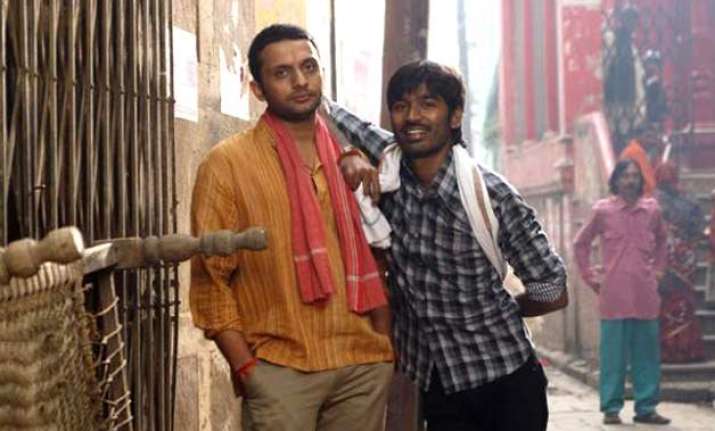 In Indian society every man wants a fair, beautiful wife with good qualities. But to our surprise, a handsome virgin, a 27-year-old Indian man is looking for a rather ugly wife.
When we found the real reason behind it, we couldn't resist ourselves other than having a good dose of laugh (due to the responses of the readers of his query).
He posted this on an open site Quora and as we all know Quora is one platform on which we are able to get all our answers so this man also got a lot of responses (though most of them were funny).
It seems that he took Quora's tagline-'the best source for knowledge'-too seriously. Considering himself as one 'handsome, muscular and well dressed' man he asked this million dollar question to the open public- 'Should I marry a not so physically attractive girl for better chances to avoid nonsense?'
As soon as the question popped on the platform, the users quickly responded with replies. We suggest this man should paste the link on a matrimonial profile rather than on Quora. We are sure it will do wonders for him.
Here is the question and some interesting replies to his question....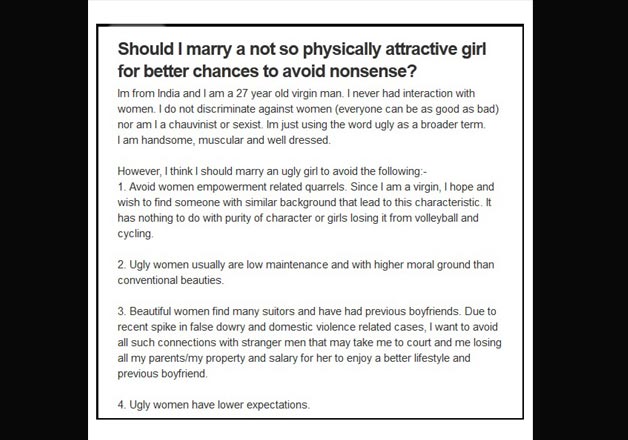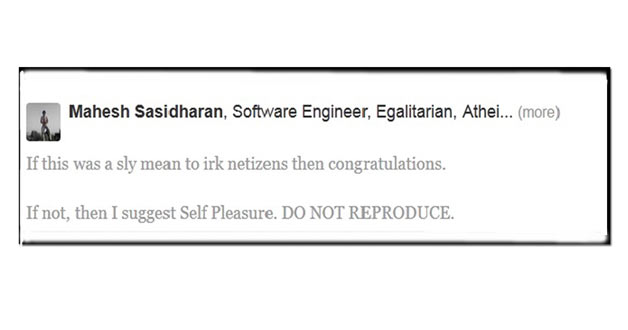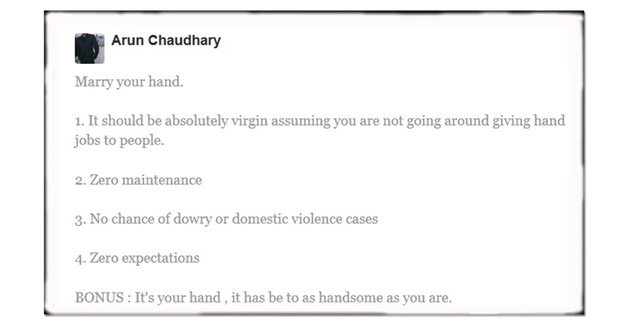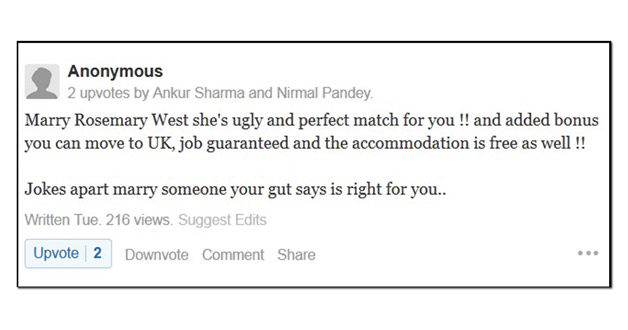 Read some here…
-"You are most ignorant male specimen of Homo Sapien I have encountered, I've met many but you take the cake."
- "You shouldn't marry at all."
-"All your problems started with too much of pornography" nd the winner,
-Marry Rosemary West she's ugly and perfect match for you." (Rosemary West is a convicted serial killer)
Unless of course the post itself was meant to be a sarcastic spoof of an average misogynistic Indian man, it is heartening to see so many people fighting back against such nauseous gender stereotyping.