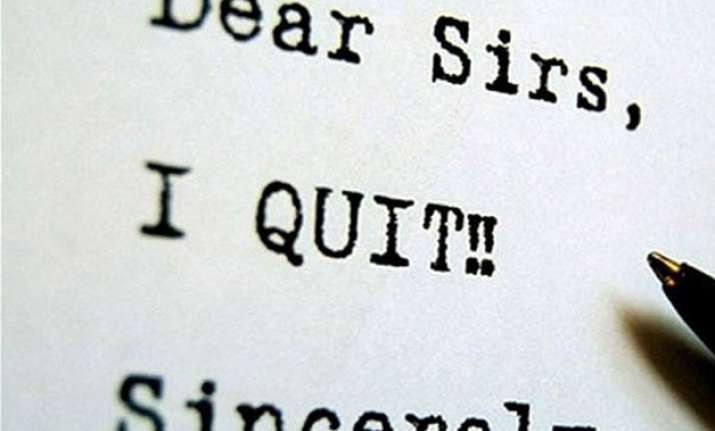 Each day people spend hours imaging those ingenious, creatively disruptive ways in which they could bid goodbyes to their crappy jobs! 
Hardly any of these daydreams ever become reality, and they probably end up leaving jobs with a dignified two weeks notice or a quiet letter of resignation.
But if you desire to make a smacking exit, then you might want to check out these unique ideas to say 'I Quit'!
Resign with a cake-What nicer way to tell your boss "I quit" by baking them a cake.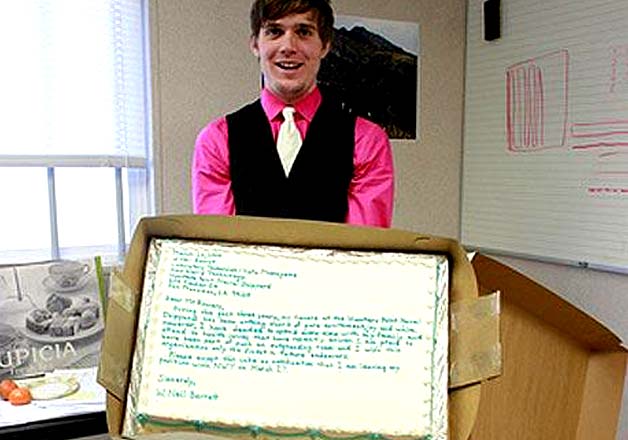 Write a rap song-Add the wittiest word to your rap song and make your boss sit and watch!
Create a music video-Shoot a music video to explain why you are leaving with some crazy dance moves and whatever else that makes you feel good.
Write a Twitter note and tag your boss- What's more freakish than Tweeting your resignation letter?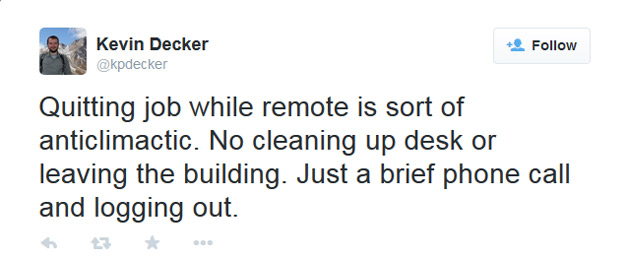 Go for lunch and never come back.