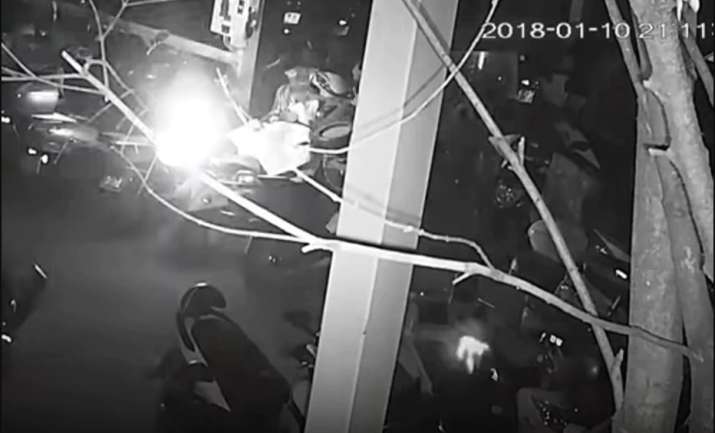 A Chinese boy's obsession for Kung Fu reduced 40 electronic bikes to ashes in China's Hanyin county, while trying out a move from the martial art. 
The source of the fire was recently discovered by the officials. According to CGTN, China-based broadcasting channel, the fire broke out in northwest China's Shaanxi Province on January 10, when the boy, who is apparently obsessed with Kung Fu, left a candle lit in the basement while practising.
The incident was caught on CCTV camera, which shows the little boy thrusting his hand forward to imitate Kung Fu moves. He lit a candle and tried to put out the flame with the energy of his hand. There was no elder to keep a watch on the boy, as he tried to recreate the things he had seen in a movie or small screen.
Later, his interest dwindles, and he walks out of the complex, even as the candle keeps burning. The bike catches fire and the flames quickly grow bigger, soon spreading across the entire complex, the report pointed out. The ensuing fire gutted down 10 electronic bicycles which were parked in the basement, reported CGTN.
The footage also shows firemen trying to put out the fire. The burnt bikes were found the next day, after the fire was put out. No person was reported injured in the fire incident.
Check out the video here:
The compensation for damages could amount to $15,000 (Dh55,000) that the boy's parents may have to cough up.