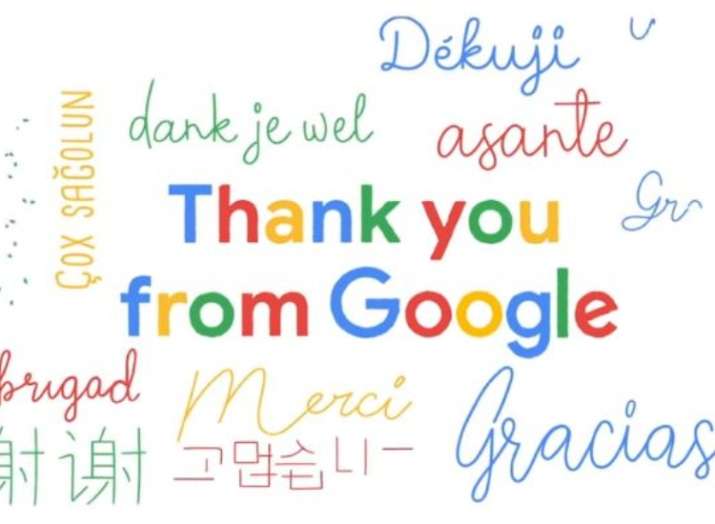 Marking the special occasion, search giant Google on Thursday created a special doodle to celebrate its 20th birthday. The doodle, comprising a 1.37-minute long video, showed Google's journey from the start until 2018, and also thanked its users for all the support during the journey. 
Going from being a simple search engine to a global technology giant, Google has come a long way with users getting almost all information needed on a plethora of subjects. The multi-billion dollar company has certainly come a long way from its humble beginning in 1995, when two Stanford University graduates, Larry Page, and Sergey Brin, ideated the firm. 
Since 1998, Google kept its site look fresh by creating different variations of its logo, inspired by cultural icons, events and other phenomena such as Pac-Man, the birth of hip-hop and more.
Watch the video here-
Interestingly, Google wasn't always called Google - Brin and Page initially name it Backrub. However, in 1996, the pair renamed Backrub to Google - a play on the mathematical expression for the number 1 followed by 100 zeros. The pair believed the name aptly reflected their mission "to organize the world's information and make it universally accessible and useful."
While it started in a dorm room in Stanford, the headquarters are now in Mountain View, California. However, Google has more than 60,000 employees in 50 different countries. Additionally, Google owns more than 200 companies, spanning a range of fields including TV, advertising and even robotics. Some of the big-name companies owned by Google includes Google Maps, AdSense, YouTube and DoubleClick.
(With ANI Inputs)
For latest stories breaking the internet, check out our BUZZ section!