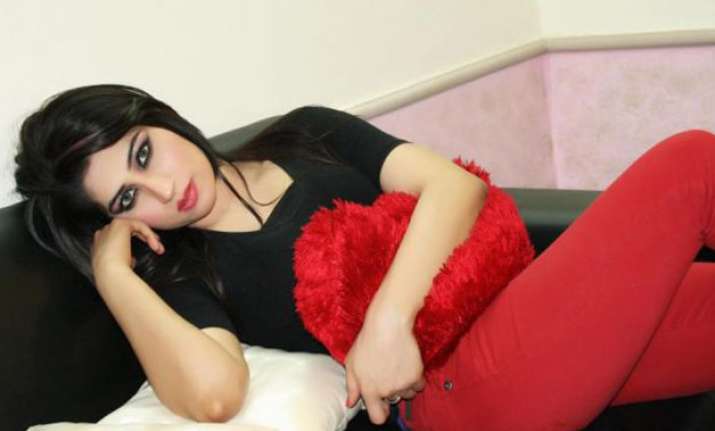 New Delhi: No other match in the cricket arena can come close to the excitement which comes from the clash of India and Pakistan. Citizens of both the countries are crazy to see their face-off at the stadium.
In fact, India vs Pakistan cricket match is no less than a 'Third World War' and this is what we are going to witness on March 19. Both the countries will be playing against each other in World Cup T20.
While everyone is quite excited with this match, looks like Pakistani actress Qandeel Baloch has taken the rivalry with India way too seriously, and has come up with a strange idea to motivate her team.
Qandeel has posted a video on her official Facebook page, where she has announced that she would strip dance for the Pakistani team if they beat India in the T20 match.
In fact, in her excitement to strip dance, the actress did get confuse in the date of the match and ended up saying that match is scheduled on March 18. However, India vs Pakistan match is scheduled to take place on March 19.
Earlier, Poonam Pandey too had announced to do a strip tease for Indian Cricket Team in 2011 World Cup.
Let's see if this weird and tempting offer by Qandeel Baloch will turn out to be beneficial for the Pakistan Cricket team.