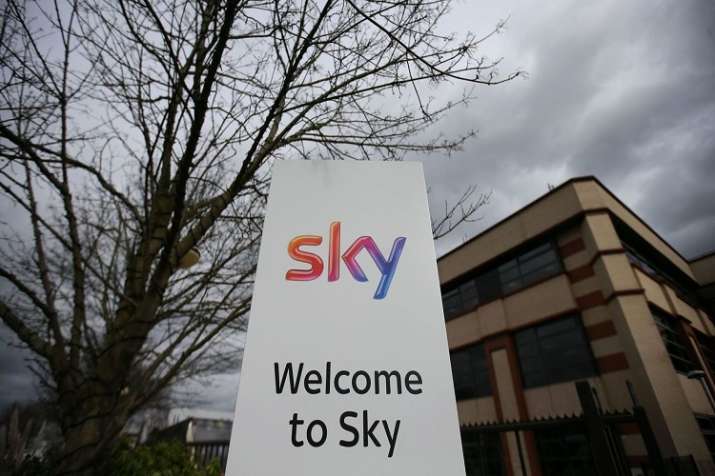 The British government on Thursday cleared the way for Rupert Murdoch's 21st Century Fox to take control of the pan-European TV giant Sky.The British broadcaster has been the subject of a fierce bidding war between Fox and US cable giant Comcast.
"It is now a matter for the Sky shareholders to decide whether to accept 21CF's bid," Britain's Culture Secretary Jeremy Wright said in a statement.
Fox's long-running pursuit for all of Sky had been plagued by UK government fears over media plurality and broadcasting standards -- and the influence of Australian-born US citizen Murdoch.
The UK government's statement meanwhile comes one day after both Comcast and 21st Century Fox raised their bids for Sky, escalating a takeover battle as media giants reposition themselves for the streaming era.
Comcast lifted its offer to £26 billion ($34.3 billion, 29.5 billion euros) only hours after Fox boosted its offer for the 61 percent of Sky it does not own.
Fox's latest bid values Sky at £24.5 billion.
Sky has welcomed the statement by the Culture Secretary. "Following a period of public consultation required under Schedule 10 of the Enterprise Act 2002, the Secretary of State has published final versions of the undertakings offered by 21CF and The Walt Disney Company, which have been accepted as addressing the concerns raised by the Competition and Markets Authority in respect of media plurality. Sky welcomes the Secretary of State's comments that this now marks the final stage of the public interest consideration of this case. 21CF's offer for Sky has now cleared its outstanding regulatory pre-conditions.  This follows the satisfaction by Comcast on 15 June 2018 of its outstanding regulatory pre-conditions, meaning both offers for Sky are now capable of being put formally to Sky Shareholders," it noted.