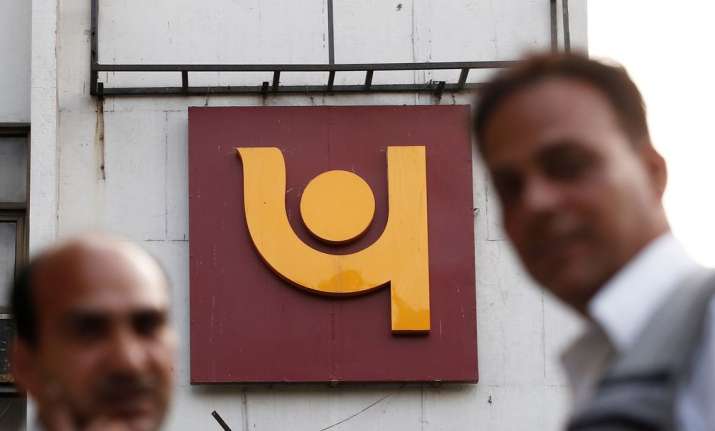 The Enforcement Directorate (ED) on Monday conducted searches at over 40 more locations in several cities across India while Central Bureau of Investigation quizzed 13 Punjab National Bank (PNB) officials and four of Nirav Modi group employees in connection with the multi-crore PNB scam.
ED raided 10 places in Mumbai, six each in Ahmedabad and Bengaluru, four in Chennai, three in Surat, two each in Bihar, Lucknow, Jalandhar and Hyderabad and one in Delhi. The raids are also being carried out at diamond merchant Nirav Modi's house in Mumbai's Worli.
ED sources, speaking to ANI, said that they will find out how the money laundering took place. "As it is in the foreign jurisdiction it will take time to investigate," sources said. "There has been no response on the summons sent to Nirav Modi or the other accused so far. It is also being investigated as to why Gokulnath Shetty wasn't promoted in all these years. First LoU was issued in March 2011 and was rolled over," the ED sources added.
Meanwhile, CBI arrested three officials of PNB's Brady branch on Monday and launched search operations at their residences in Navi Mumbai, Andheri and Dombivili. Earlier in the day, CBI conducted raid at Brady branch and seized 10 computers, files and documents. The branch was sealed off briefly during the raid to avoid tampering.
Finance Ministry has asked Reserve Bank of India to give an explanation in the scam. In a letter to RBI, the ministry has asked the Central bank to explain the oversight.  
India TV has managed to get exclusive access to documents which reveal that 8 LoUs were used to transfer Rs 285 crores from Allahabad Bank to Hong Kong in February 2017. Read full story here.
Watch video: 
Also read | Bank official illegally accessed Level-5 SWIFT password, shared it with Nirav Modi's firm
I-T dept attaches 7 properties of Choksi, Gitanjali group in Mumbai 
The Income Tax Department today attached seven properties of the Gitanjali Group and its promoter Mehul Choksi in Mumbai. 
The department issued an order for provisional attachment of flats and buildings of these entities, which are located in the Opera House, Bandra, Andheri, Wadala and Walkeshwar Road areas of the Maharashtra capital, under the provisions of the Income Tax Act, 1961. 
I-T sources said while four of these attached assets were in the name of Gitanjali Gems Limited, two were in the name of Mehul Chinubhai Choksi and one in the name of Gili India Limited. 
They said the action was taken to "recover outstanding tax demands". 
The department, on February 17, had similarly attached 9 banks accounts of the Gitanjali Group and Choksi. 
The I-T department had also attached 29 properties and 105 bank accounts of beleaguered diamond jewellery designer Nirav Modi and his family last week. 
The department had also slapped charges of the new anti-Black Money Act against Modi for allegedly holding an illegal asset abroad (Singapore). 
Under the new anti-black money law, cases of overseas illegal assets, which till recently were probed under the regular and civil Income Tax Act of 1961, attract a steep 120 per cent tax and penalty on undisclosed foreign assets and income besides carrying a jail term of up to 10 years. 
The taxman also filed a charge sheet against Modi before a special court in Mumbai last week under sections 276 C (1) (wilful attempt to evade tax), 277 A (false statement in verification), 278 B (offences by companies) and 278 E (presumption as to culpable mental state) of the Income Tax Act. 
The court will take up the case on February 27. 
Also read | Nirav Modi illegally diverted SEZ diamonds worth Rs 1,216 crore to domestic market, says I-T dept
CVC meets senior PNB and Finance Ministry officials
Meanwhile, Central Vigilance Commissioner KV Chowdary today met senior PNB and Finance Ministry officials in connection with the Rs 11,400 crore fraud case.
The meeting, which started at 11 AM at the Commission's office, lasted for more than two hours, official sources said. 
The PNB officials are understood to have shared the details of the action taken by them to deal with the fraud, they said. 
Also read | PM Modi orders finance, law ministries to take strict actions in PNB-Nirav Modi fraud case: Sources
They also shared details of the action taken by the management against the officials found allegedly involved in it, the sources said.
Besides Chowdhary, Vigilance Commissioner TM Bhasin and officials from the Finance Ministry also attended the meeting, they said.
The CBI has registered two FIRs — one on January 31 and another a few days ago — against billionaire diamond merchant Nirav Modi, his relative Mehul Choksi of Gitanjali Gems and others for allegedly defrauding PNB of about Rs 11,400 crore.
The CVC also met senior officials of the Central Bureau of Investigation in connection with the scam being probed by it.
The Commission exercises superintendency over the CBI in corruption-related matters. 
Also read | CBI seals bank's Brady House branch in Mumbai, questions Nirav Modi's staffer
Assets worth Rs 5,674 crore seized
The ED on Friday, Saturday and Sunday had conducted raids at 35, 21 and over 45 locations across India, respectively, in connection with the PNB fraud involving around Rs 11,300 crore. Till Saturday, diamonds, gold and jewellery worth Rs 5,674 crore had been seized during the raids, ED spokesman, Anil Rawal had told IANS. 
The ED on Thursday registered an FIR under the Prevention of Money Laundering Act and conducted raids after allegations of fraud surfaced against billionaire Nirav Modi and his Mumbai-based firms -- Diamonds R Us, Solar Exports and Stellar Diamonds.
The action is based on a CBI case registered against Nirav Modi on Wednesday in connection with a fraud involving Rs 6,498 crore.
The CBI on Thursday registered fresh FIRs against 10 directors of the Gitanjali Group of companies on charges of criminal conspiracy and cheating under the Indian Penal Code (IPC) and Prevention of Corruption Act, including Mehul Choksi, the Managing Director of Gitanjali Gems Ltd based in Mumbai's Walkeshwar. 
The FIR also named two former bank employees said to be directly involved in the fraudulent transactions. 
Additionally, three companies of Gitanjali Group were also named in the second CBI FIR for defrauding PNB of Rs 4,886.72 crore.