Follow us on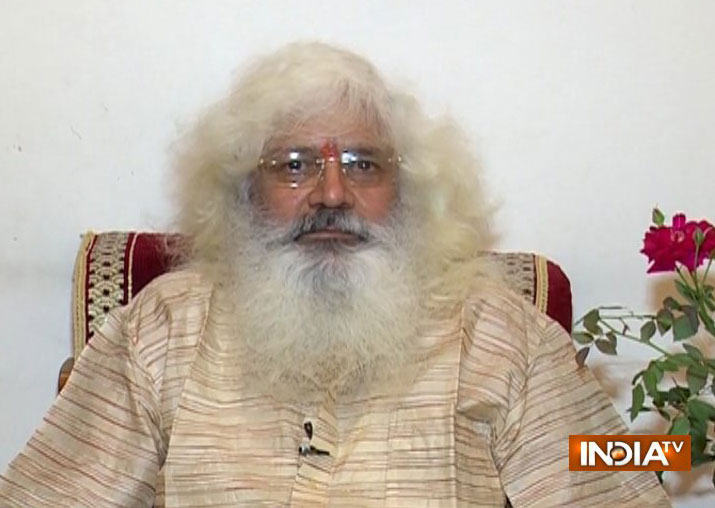 An official of Allahabad bank today disclosed that the PNB fraud involving jewellery designer Nirav Modi had started during the Congress-led UPA regime and that it was unearthed during the current dispensation of BJP-led NDA.
The official, identified as Dinesh Dubey – former Allahabad bank director, claimed that he was forced to resign from post due to pressure from the then  Finance Secretary for trying to expose the scam.
According to Dubey, he was asked to do so because he had objected at a bank's meeting against approving Rs 1500 crore loan for Mehul Choksi's Gitanjali Gems. 
"This scam that started during the UPA government has today during the NDA government become 10-50 times bigger," he said.
Dubey said that he had even sent a dissent note against Gitanjali Gems to the government and RBI in 2013. 
"I had sent a dissent note against Gitanjali Gems to the government and RBI in 2013. I was directed that this loan has to be approved. I was being pressurised so I resigned," he said.
Choksi is Nirav Modi's maternal uncle and business partner. He is the chief promoter of Gitanjali Gems.
Dubey alleged that after his dissent note, many bank officials were upset with him. He even claimed that he was being harassed by many of them for his stand. 
Watch: Aaj Ki Baat with Rajat Sharma | 16th February, 2018
Dubey said that he then decided to meet Finance Secretary and apprise him about the developments. But unfortunately, he said, the Finance Secretary instructed him to tender resignation on health ground. He also revealed that few politicians of then ruling party had also pressurised him to resign.
The former Allahabad Bank official said that he met Finance Secretary only once in his life.
Meanwhile, the ruling BJP today dubbed the PNB fraud as a 'UPA scam', claiming that a state-run bank was pressured to sanction loan to Nirav Modi in 2013 a day after Rahul Gandhi visited his jewellery exhibition in national capital.
Addressing the media here, senior party leader and Union Minister Prakash Javadekar questioned why the Allahabad Bank approved the loan though it was opposed by Dubey.
"On September 13, 2013, Rahul Gandhi visited Nirav Modi's jewellery exhibition at a hotel in Delhi and the very next day Allahabad Bank approved the loan to him, despite the fact that it was opposed by one of the bank's directors Dinesh Dubey," he said.
"Now it is for the Congress to come clean on this fraud and make it clear what is the relationship between its chief's visit to the exhibition and sanctioning of the loan," he added. 
Javadekar asserted that the fraud came to light when the current government decided to clean the entire banking system. 
"So, it is UPA's scam that has been brought to light by the BJP government due to its alertness. All the non-performing assets (NPAs), the wrongful distribution of loans, amongst others were all passed down to us by the UPA government," he said. 
On the other hand, the Enforcement Directorate today summoned Modi and Choksi in connection with its money laundering probe the PNB.
In fresh raids, the agency seized diamonds and jewels worth Rs 549 crore. The agency expanded its probe from 17 to 35 locations across various cities, as it asked Modi's designer jewellery chain headquarters in Mumbai to issue a sales embargo for its overseas stores in Macau, Beijing, New York and London, pending investigation. 
With today's action, the total seizure of diamonds, gold and jewellery in this case has gone up to Rs 5,649 crore. 
Watch video: Scam took place during UPA regime, claims former Allahabad Bank director