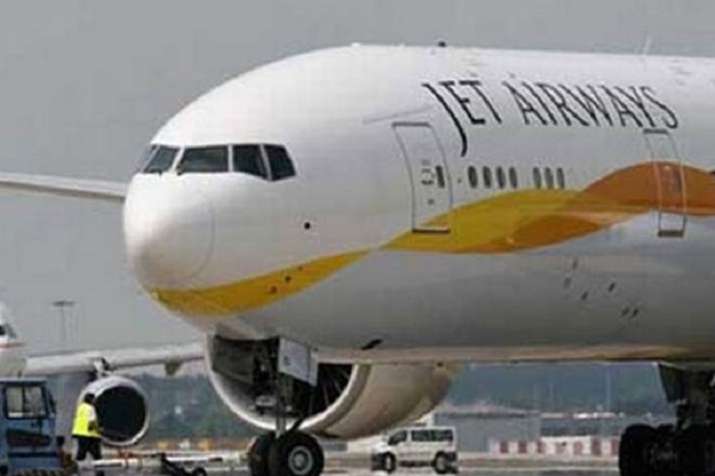 Once a luxury air carrier to near bankruptcy, Jet Airways stunned the nation by landing into financial troubles. The company recently announced that it was under a debt of over Rs 8,500 crore. The founders and owners Naresh Goyal and his wife Anita stepped down from the board, giving lenders full control. And yet, after months of uncertainty, the private carrier announced a temporary suspension of its operations on April 17 as it failed to receive the required Rs 400 crores in emergency funds from lenders. Cash-starved Jet Airways, which has around 23,000 employees, also owes salaries to the staff, including pilots. 
Here are 10 points that explain how Jet Airways went from top airline to near bankruptcy
Starting point: Naresh Goyal and his wife Anita started Jet Airways in 1993. At the time, the Indian aviation industry was just taking off and their only formidable opponent was state-run Air India. Goyal's pitch was ensuring the country's biggest private carrier had impeccable service - a world-class product built in India.
International expansion: Aviation experts say that Jet airways problems began when it embarked on an aggressive international expansion plan. The carrier ordered 22 wide-body aircraft for delivery over about 18 months, starting in 2006, depleting cash, an executive associated with the airlines told Bussiness Standard. 
Air Sahara acquisition: Other experts argue that Jet Airways financial troubles started with the purchase of Air Sahara for $500 million in cash, also in 2006. Naresh Goyal went ahead with the purchase despite being advised against it by his associates, news agency AFP said in a report. His advisors said he was paying too much for Air Sahara, the agency reported. The budget carrier was rebranded "JetLite" but it led to a massive loss of money. In 2015, Jet Airways wrote off its entire investment. 
Competition: The experts say the Jet management underestimated low-cost carriers like IndiGo, SpiceJet and GoAir. They were offering tickets at a lower price. They also launched flights on new routes, but Jet focused on corporates. 
Etihad stake: In 2013, Jet was close to running out of cash, but survived collapse when Abu Dhabi's Etihad Airways bought a 24 percent stake in the Indian airline. As part of the deal, Etihad also bought three pairs of Jet's landing slots at London's Heathrow airport and 51 percent stake in its frequent flyer program.
Luxury service, low cost: To compete with low-cost carriers, Jet lowered prices without reducing its expensive services.
Poor management: Aviation experts also questioned Naresh Goyal's management style. They said his decision to have a single management team, headed by himself, running all Jet's operations was a crucial mistake. The experts said the management spent more than it earned.
Global crude prices and weak rupee: The fluctuations in global crude prices might have also contributed to its collapse. The situation was made worse by the weak rupee, which ensured higher fuel costs for the airlines. 
Lack of adaptability: Soaring oil costs and the Indian rupee hitting record lows last year affected all Indian carriers. But the others were more resilient. Jet Airways failed to manage its balance sheets and was caught out by these cyclical changes in the industry, Mumbai-based economist Ashutosh Datar told the international news agency.
Lack of investors: Goyal's penchant for control, which helped him build the airline, has been a stumbling block for potential investors. Aviation analysts say Goyal's failure to find a strategic investor to pump money into Jet extended the airline's losses. Talks with Tata group failed last year, while Etihad Airways reportedly refused to increase its stake because Naresh Goyal was at the helm.