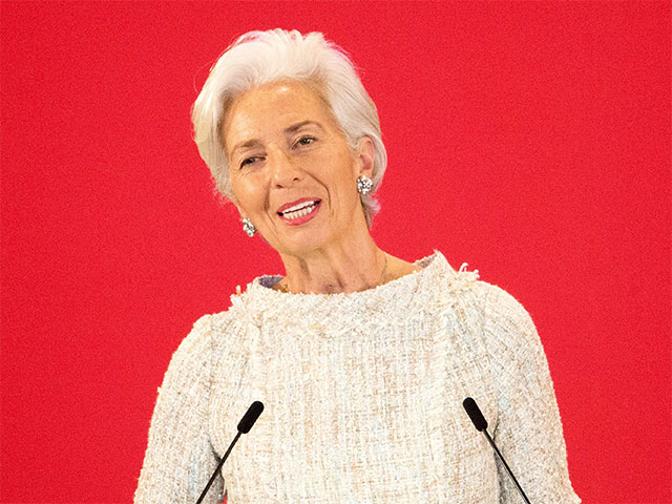 Countries need to work together constructively to reduce trade barriers and resolve differences without resorting to "exceptional measures", the IMF chief said today, warning that trade wars not only hurt global growth but are also "unwinnable".
Ahead of the meeting of the G-20 Finance Ministers in Argentina next week, IMF Managing Director Christine Lagarde in a blog said that policymakers should ensure that import tariffs recently announced by the US do not lead to a wider escalation of protectionism.
She urged countries to steer clear of protectionism, guard against financial risks, set up economic reforms, foster more economic growth and strengthen international cooperation.
"The G20 can show leadership on all these issues. In the process, they can also secure the upswing and promote growth that is shared by everyone, Lagarde said.
"While the current global momentum remains strong, the G-20 countries need to take these concrete steps to ensure that it stays strong," she said.
Calling the policymakers to work constructively together to reduce trade barriers and resolve trade disagreements without resorting to "exceptional measures", she said they should ensure that the recently announced US import tariffs do not lead to a wider escalation of protectionist measures.
US President Donald Trump has imposed stiff tariffs on steel and aluminium, arguing that protecting domestic producers is a matter of national security, a move that has raised fears of a possible trade war. Powerful states around the world have vowed to fight back.
Urging countries to steer clear of protectionism, the IMF chief said the economic history clearly shows that "trade wars not only hurt global growth, but they are also unwinnable." 
"We know that the self-inflicted harm of import tariffs can be substantial even when trade partners do not retaliate with tariffs of their own. We also know that protectionism is pernicious, because it puts the biggest strain on the poorest consumers who buy relatively more low-priced imports. In other words, harming trade is bad for the economy and bad for people, she said.
Noting that the way to address global economic imbalances is not to raise new obstacles to trade, she said using fiscal means to address global imbalances is critical.
"This includes, for example, lowering deficits in the US to bring public debt towards a sustainable path, and stronger infrastructure investment and education spending in Germany," the IMF chief said.
And importantly, those who are adversely affected by globalisation and technological progress should receive more support to ensure that they can invest in their skills and transition to higher-quality jobs, she added.
Lagarde said guarding against downside risks also requires addressing the buildup of debt in the public and private sectors, following a long period of easy financial conditions.
Government debt levels in advanced G20 economies have on average reached 114 per cent. Globally, debt levels of sovereigns, companies, and households are at an all-time high, she said, adding this creates financial vulnerabilities.
"Consider a scenario that includes an unexpected surge in inflation and a sudden tightening of global financial conditions. These changes could prompt financial market corrections, worries over debt sustainability, and capital flow reversals in emerging markets," she said.
To mitigate these risks, she said, countries should take advantage of the current momentum by building fiscal bufferscreating more room to act in the next downturnand by making active use of macro- and micro-prudential policies.
In emerging economies, flexible exchange rates can help mitigate external shocks, she added.
Noting that advanced economies need a sustained increase in growth well beyond the current upswing, she said to lift productivity and potential growth, countries can reenergise reforms, especially in labour markets.
"For example, G20 nations have pledged to boost female labor participation by 25 percent by the year 2025, which could create an estimated 100 million new jobs. These and other major reforms are more potent and easier to implement when economies are healthier. In other words, the time is now," she said.
"If growth is to become more sustainable, it must be more inclusive. A key priority is to shape the future of work in ways that benefit all citizens, Lagarde said.
Calling nations to strengthen international cooperation, Lagarde said working together is critical to secure strong, sustainable, balanced and inclusive global growth.
"From trade to tax competition to climate change to fighting money laundering and the financing of terrorism, there is no shortage of areas where they need more international cooperation, not less. We need to work together to help address increasing debt vulnerabilities in low-income countries, she said.
The IMF chief said there is room to develop international regulatory principles for crypto assets including initial coin offerings (ICOs).
"The goal should be to harness the potential of the underlying technology, while ensuring financial stability and mitigating the risks from money laundering and terrorism financing, Lagarde said.