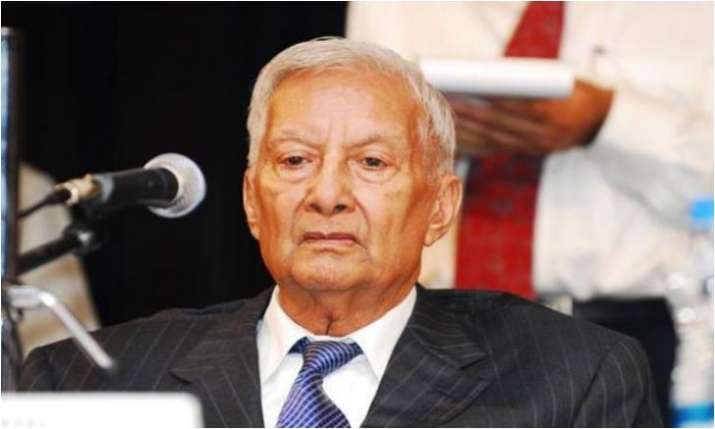 A prominent name in the India Inc, Chairman of Century Textiles and Industries Basant Kumar Birla passed away at the age of 99 on Wednesday.
B K Birla had started his career as an industrialist at the age of 15. He was born on January 12, 1921. B K Birla was the youngest son of industrialist G D Birla.
After starting his entrepreneurial journey at 15 he eventually became chairman of Kesoram Industries. 
He concentrated on industries of viscose, cotton, polyester and nylon yarns, , paper, shipping, tyrecord, cement, transparent paper, spun pipe, refractory, , tea, coffee, chemicals, cardamom, MDF Board, plywood etc.
He was chairman of Century Textiles, BK Birla Institute of Engineering and Technology and many other companies, educational trusts and institutes.
B K Birla is survived by his daughters Majushree Khaitan, Jayshree Mohta. Kumarmangalam Birla, the chairman of Aditya Birla Group is grandson of B K Birla. B K Birla's son Aditya Vikram Birla passed away in the year 1995.
more to follow in this news story...