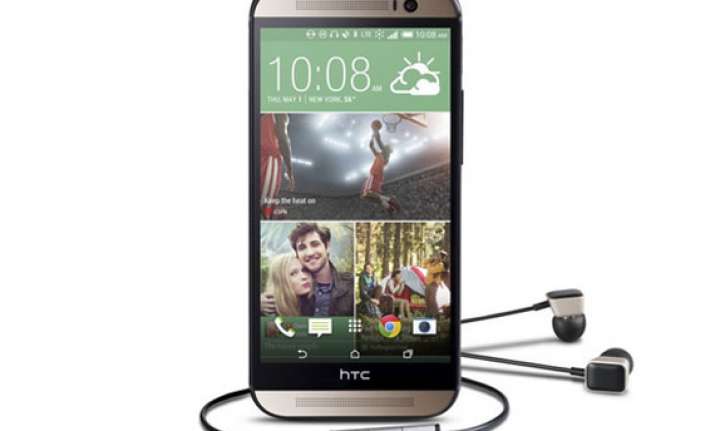 New Delhi: Sprint and HTC have joined hands to announce the One (M8) Harman Kardon Edition, a special edition of HTC One M8 exclusively for Sprint that includes a pair of Harman AE-S earbuds and special audio enhancements.
Specs-wise, the new device is almost the same as the standard M8, except for having a black back. HTC confirmed that the front Boomsound speakers have been "tuned" by Harman engineers to improve their sound.
Significant changes are on the software part. The Harman M8 comes with Harman's "Clari.fi" software, which uses "algorithms" that are more complex than Beats' simple bass boost to expand the dynamic range of music.
According to Sprint CEO Dan Hesse, the technology used in the One M8 HK edition reads 6x the amount of information that would be played from a compact disc.
Harman CEO Dinesh Paliwal said the two technologies offer a rich listening experience for the user. "Clarifi analyzes music in real time and reconstructs the song to add back in the highs, lows, and reverbs in real time. It's not like boosting the bass or equalization,"
The phone also comes with a set of Harman/Kardon earbuds at a value of $149 complete with volume, play/pause buttons.
This Sprint exclusive HTC One will still has the FM radio, but includes more exclusive content. If you are on a Framily plan then you will also enjoy six months of Spotify for free with a reduced price of $8/month after that.