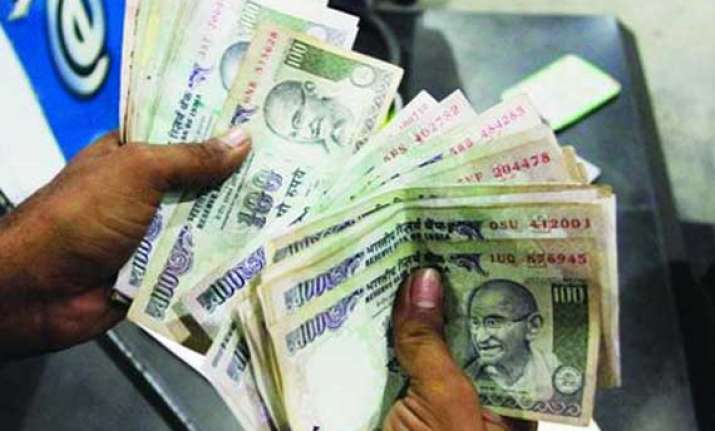 Mumbai, Nov 19: The Indian rupee recovered by 12 paise to 55.04 against the US dollar in the late morning trade today on fresh selling of the American currency by banks amid persistent capital inflows into the equity market.
The rupee resumed higher at 55.07 per dollar as against the last weekend's level of 55.16 at the Interbank Foreign Exchange (Forex) market and moved up further to 54.98, before quoting 55.04 at 1040 hrs.
It moved in a range of 54.98 and 55.08 per dollar during the morning deals.
Sustained foreign capital inflows into the equity market mainly boosted rupee value against the dollar, a forex dealer said.
In New York, nervousness over the so-called fiscal cliff inspired haven-related flows that boosted the US dollar on last Friday as investors continued to unload global equities.
The yen, meanwhile, continued to draw more attention than usual after Japan's lower house of Parliament was dissolved.
Meanwhile, the Indian benchmark 30-share index, Sensex, moved up by 10 points or 0.06 per cent to 18,319.69 at 1050 hrs.