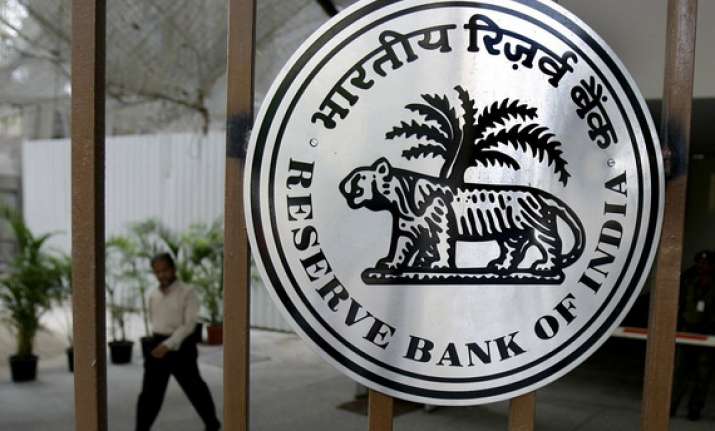 New Delhi, Dec 7: Reserve Bank of India Governor D. Subbarao has hinted at easy monetary regime in the coming days, citing steep moderation in growth and expressing optimism that inflation would cool off from the next quarter.
"We are expecting that inflation will trend down starting the fourth quarter. As we go into our mid-quarter policy on December 18 and the quarterly policy on January 29, we will take into account the growth-inflation trajectory and calibrate our monetary policy accordingly," he told reporters after the Central Board meeting of the RBI here.
He, however, said 7.5 per cent inflation was still high, though it had come down from its peak.
He further said: "Growth has moderated certainly. Growth has come down from 8.5 per cent and 6.5 per cent in the last two years, respectively, to 5.5 per cent and 5.3 per cent (in the last two quarters)."
The RBI was always trying to manage the balance between growth and inflation, he said, adding that fall in growth to 5.3 per cent in the last quarter was a steep moderation.
The headline inflation was 7.45 per cent in October.
After two revisions, the RBI had projected the year-end headline inflation at 7.5 per cent. In the beginning of the year, it had pegged inflation at 6.5 per cent.
At the last credit policy announcement on October 30, the RBI had left the key rates unchanged at 8 per cent. Expressing disappointment, Finance Minister P Chidambaram had said that if the government had to walk alone on the growth path it would do so.
In the October monetary policy review, Dr. Subbarao had also said that "there is a reasonable likelihood of further easing in the January-March quarter."
While growth has taken a massive beating, inflation is still much above the RBI's comfort level of 5 per cent, despite 13 successive rate hikes between March, 2010, and October, 2011.
REVISING TARGET
Commenting on his latest statement that the RBI would revisit the inflation figures, Dr. Subbarao said in a panel discussion with two former governors, Y. V. Reddy and C. Rangarajan, the former had felt that the target of inflation should be raised.
He said Dr. Rangarajan, on the other hand, felt that the RBI should stick to the inflation target.
"What I mean by target is not a hard and binding one, but one we aim at 5 per cent," he said.
Dr. Subbarao said he mentioned after listening to both the speakers that the RBI would review what they had said internally.
"Within the RBI we will see if we need to change our strategy, the inflation target for short-term. However, there is no commitment that we are actually going to change it," he clarified.
Replying to a query, he said that government's policy to provide direct cash transfers would have no impact on inflation.
When asked about financing the current account deficit (CAD), Dr. Subbarao said: "It will not be a problem. We have our internal assessment of CAD but that cannot be made public."
Dr. Subbarao said the state of public finances of West Bengal was poorer than most of the States.