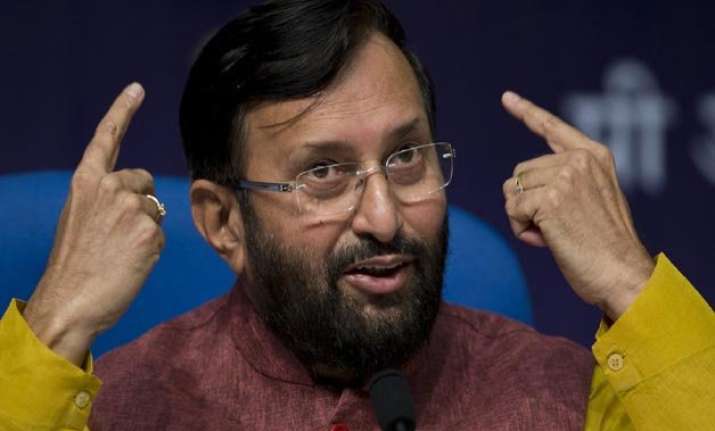 New Delhi: Environment Minister Prakash Javadekar today landed a jibe at Jaguar Land Rover CEO Ralf Speth's comments on Delhi's air quality, saying he had never thought of a car as a "cleaning machine".
He was referring to the statement made by the JLR CEO, contending that air sucked in by its latest technology vehicles on Delhi roads is "far dirtier" than what they emit.
"Car makers are making some crazy statements... I never thought of a car, not emitting carbon emission, but is a cleaning machine. I never thought about it. If somebody is going crazy I can't help it," Javadekar said while speaking at an Assocham event on smart cities in New Delhi.
"The latest EU VI regulation schemes have got technical features, which (can) clean the air in Delhi. These kind of vehicles drive like a hoover... The air they suck in is far dirtier than the air which comes out of it," Speth had told PTI.
Speth's comments understandably created a stir with environmental advocacy CSE also criticising JLR for its 'misleading and irresponsible' remarks. The claims, said CSE, amounted to equating cars with "air-purifying machines".
Javadekar, however, said there are latest technologies which could help in solving the problem of pollution. "But the real answer lies with improving the quality of fuel in cars," he added.
Terming the government's decision leapfrog to BS VI emission norms for vehicles by 2020 as a "real game changer", Javadekar said "fuel will be Eruo VI compliant in next 1,200 days, that is the promise. That is the permanent solution".
He further said the government "is investing more than Rs 60,000 crore to improve the quality of fuel and it will be ready with fuel for Euro VI norms by 2019".
(With PTI inputs)