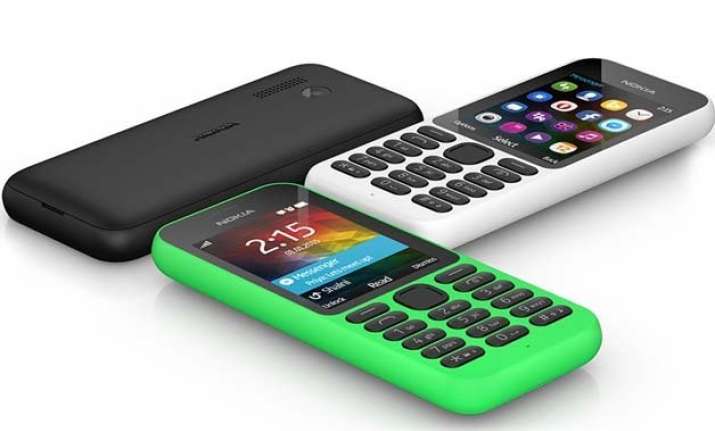 New Delhi: Microsoft has unveiled a cheap, internet-enabled feature phone, the Nokia 2015 – touted as its most affordable Internet device yet.
With a $29 (Rs 1838) price tag, the device primarily targets emerging markets, hitting the Middle East, Africa, and Asia later this year, though it will launch in Europe too. Nokia 215 will be available in both single and dual-SIM variants.
Microsoft says the Nokia 215 is its "most affordable internet-ready entry-level phone yet", and it would be "perfectly suited for first-time mobile phone buyers or as a secondary phone for just about anyone".
The device features a 2.4-inch display, (a 320 x 240 pixel resolution) and runs Nokia's Series 30 operating system. The handset comes with the Opera Mini Browser and Facebook Messenger built in, and can run Twitter and other apps.
Nokia 215 also supports a 0.3 megapixel camera, a radio and a torch as its headline features. It supports up to 32GB storage capacity via microSD card and is fuelled with 1,100-mAh battery.
Because of lack of hi-tech features, the company says the battery of the device can last up to 29 days on standby.
Post its acquisition of Nokia's devices division back in April, Microsoft has slowly been pushing its own brand front-and-center on Windows Phone devices. However, it is keeping the Nokia brand for the lower-end feature-phone market.
Overall, it seems that the device could well appeal to anyone seeking a multi-purpose device that can be used seamlessly for both work and leisure — though bear in mind this is a 2G phone only.