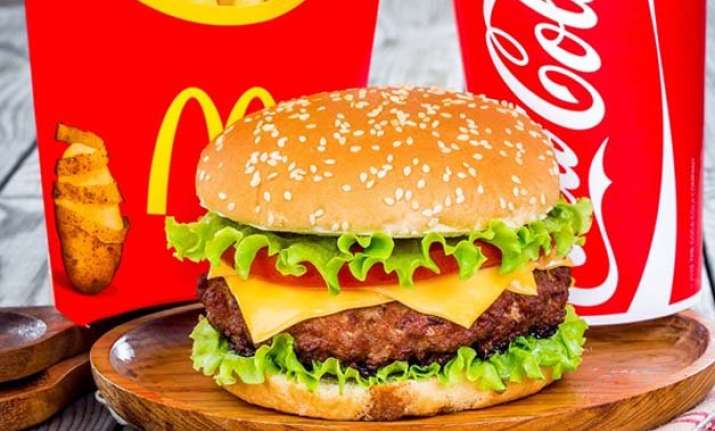 New Delhi: McDonald's is slicing the quantity of energy and salt on its Indian menu in order to give Indian customers healthier food options.
The fast food giant has cut almost 50-60 calories on an average from all its burgers, about 40 per cent of the fat content in sauces and roughly 20 per cent sodium in fries. The move is seen as an attempt to offer Indian customers healthier food options.
Amit Jatia, vice-president of one of the country's two main McDonald's franchisees, said that changes to reduce sodium and calories in fries, buns and sauces had been done gradually, and were subtle enough to keep taste consistent and customers happy.
McDonald's in India has cut sodium in its sauces and buns by 10 per cent and in fries by 20 per cent, Jatia said. Likewise, the calorie count in sauces has been reduced by 30-40 per cent over the last six months.
However, most of the consumers in major metros said they have not found any different in taste.
The World Health Organisation says the problem of obesity, once associated with rich nations, is now also affecting low and middle-income countries, leading to higher pressure on fast food chain's globally to offer healthier food.
While 60 or 70 calories might not seem like a lot, that drop can have a major impact over the long run.