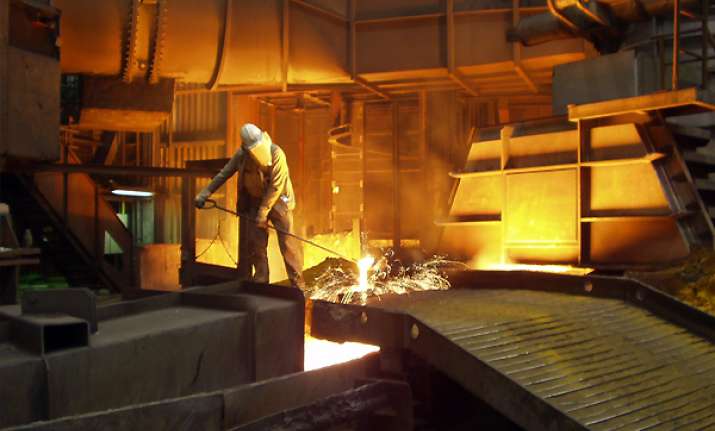 Hyderabad, Nov 15: Indian Steel industry is expected to reach a production level of 113 million tons by the end of the 12th Five-Year Plan, but it needs some policy corrections to ramp it up further, said P K Mishra, Secretary, Ministry of Steel, here today.

These expectations were based on the likely annual growth of 9 per cent in GDP, he said.

"The working group on Steel Industry for the 12th Five year plan has estimated that India's steel demand is likely to grow 10.3 per cent per annum, and will reach a level of 113 million tons by the terminal year (2016-17) of the 12th plan," Mishra said during an event to mark National Metallurgists' Day.

The proposed investment of around 1 trillion dollars in infrastructure in the 12th plan and the efforts to increase the share of manufacturing sector from 15 per cent to 25 per cent of GDP by 2020, would lead to high demand of steel, he said.

There was an urgent need to make some policy corrections and adjustments to increase the crude steel production.

The Steel Ministry is of the view that steel companies must take up R&D as an important agenda, and for this, Ministry had brought out a roadmap on R&D and Technology, he said.

"The Indian steel industry is facing challenging times....we are firm that India has a future in steel and has miles to go before it can match the infrastructure, life-styles and per capita consumption of steel in the developed world and the newly industrialised economies of Asia," Mishra said.

He said it was a matter of satisfaction that a large number of investors, both domestic and foreign, were keen to invest in the Indian steel sector, but a pro-active role of government too will be required.