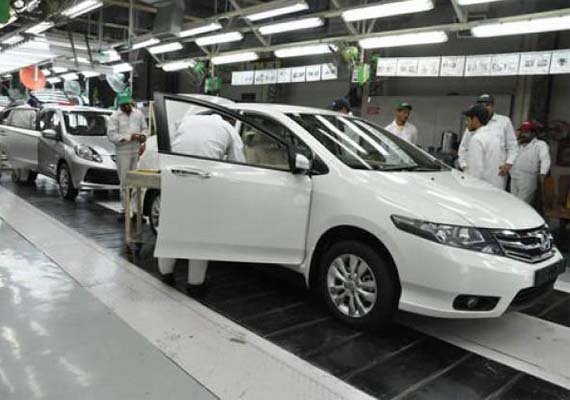 New Delhi: Honda Cars India Ltd (HCIL) has initiated the process to acquire land in Gujarat to come up with its third manufacturing plant in the country.
The company, which currently has two manufacturing plants at Greater Noida and Tapukara, is also looking to start a second shift at the Tapukara facility.
"First step for us is to start the second shift at Tapukara which we have started planning and we shall be up and running with the second shift by November," Honda Cars India senior vice president (marketing and sales) Jnaneswar Sen told reporters on the sidelines of an annual SIAM convention.
"In addition to that, we have just started the process to acquire land in Gujarat for the long-term purposes given our commitment to the Indian market," he added.
He, however, declined to provide further details.
The company's current installed manufacturing capacity stands at 2.4 lakh units across Greater Noida and Tapukara plants.
Tapukara plant, which rolls out sedans Amaze and City, currently has a production capacity of 60,000 units on a single shift basis.
"The Tapukara plant is spread over 450 acres while the Greater Noida plant has an area of 150 acres, so we have a lot of scope to expand in Tapukara," Mr Sen said.
The addition in production capacity at the Tapukara plant would help the company reduce waiting periods on City and Amaze models, he added.
While the City has a waiting period of up to 3 months depending upon the variant, Amaze also has a waiting period of 2-3 weeks.
Asked about the new product launches, Mr Sen said, "We are keen on new generation Accord and intend to launch it here in the next financial year."
The company also intends to launch new Jazz next year, he added.
Commenting on the upcoming festival season, Mr Sen said the company expects the period to be better than the last year.