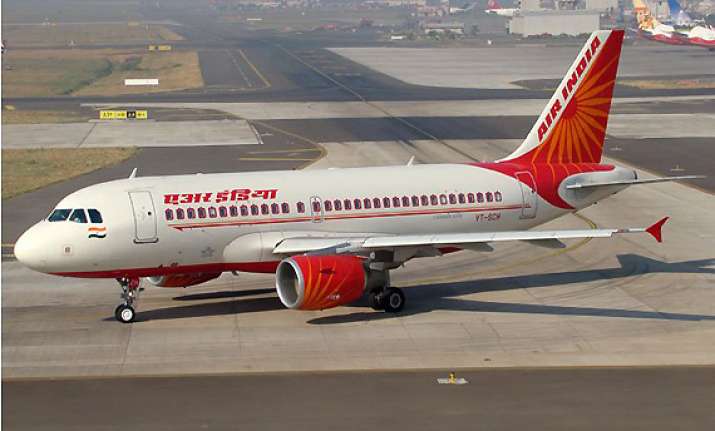 New Delhi, Jan 17: Accepting a major demand of the cash-strapped aviation industry, the government today said it would soon launch the process to allow foreign airlines 49 per cent stake in Indian carriers.

A meeting between Finance Minister Pranab Mukherjee and Civil Aviation Minister Ajit Singh also decided to immediately release Rs 150 crore for payment of portion of pending salaries and allowances of Air India employees, including pilots.

Replying to questions after the 75-minute meeting, Singh said "the question was to allow foreign airlines to participate in FDI. I discussed it with the Finance Minister and he has agreed. We will bring out a note for the Cabinet now."

Allowing foreign airlines to pick up stake in Indian carriers would mark a major policy shift. Earlier foreign airlines were not allowed to invest in Indian airlines though foreign direct investment was allowed.

Asked about the FDI cap on foreign airlines, he said "49 per cent FDI is already there. The question was to allow (international) airlines to participate in the FDI. The CoS (Committee of Secretaries) has also recommended that FDI limit should be raised to 49 per cent."

Singh said FDI was one of the factors which would help the industry to survive the current financial crisis. "We all know that the aviation industry is under a lot of stress." On Air India, Singh said Rs 150 crore would be "released soon" to the ailing national carrier.

Noting that Air India pilots had recently gone on an agitation, he said "the government has decided to release sufficient funds to pay at least some part of their wages and PLI (productivity-linked incentives)."

Asked by when would the amount be released to Air India, Singh said "we have agreed, the Finance Ministry has agreed.  So, it should be released soon. It may not be too long. This is basically money owed to the airline by the government."

Maintaining that this was "just the first part of it" and the total was around Rs 600 crore, he said several Ministries have to bear the cost of VVIP travel. "Some Ministries have approved it, others have to approve it. I will talk to those Ministers also."

To a question on whether Air India would also be allowed to attract foreign investment, the Minister said "Air India is also a company. Let the companies (investors) consider, let the proposals come for FDI, then only we will consider". 

On Air India's debt restructuring, he said a formal meeting of the Group of Ministers (GoM) is likely to be convened next week "where we will consider the financial restructuring plan".

Regarding the airlines' demand to allow direct import of jet fuel, the Minister said a Committee of Secretaries has recommended that direct import may be allowed. In that case, the airline companies would not have to pay sales tax.  The issue would also be placed before the GoM, he said. 

Besides the two Ministers, the crucial meeting was also attended by top officers of other Ministries, banks and the Reserve Bank of India.

Later talking to reporters, SBI Chairman Pratip Chaudhuri said the meeting discussed different options for loan restructuring for Air India.

"Further lending to the airline would be difficult.  Therefore, the restructuring plan for Air India and the aviation sector would be discussed at a high-level meeting" later this week, he said.