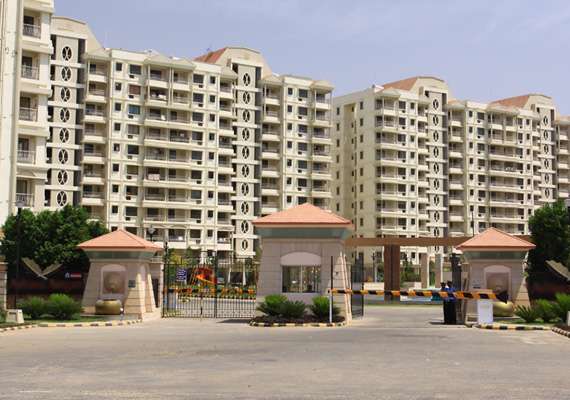 New Delhi, Dec 8: The property prices in the national capital region continue to defy the skeptics. Such is the growth in the housing market in the region that housing development companies are finding it difficult to keep up with the volume of interest from potential buyers.
The factors that have contributed to such a rapid growth are greater economic activity, rising personal income and the resulting migration. After a brief lull in 2008-09, property prices saw a sharp upwards trend in the period afterwards. The boom has led to over 1 lakh newly launched apartment units into the market. Most of these projects cater to the mid-income group who want to own their own abode and be part of the metropolis. Let's take a look at some of these top four destinations that has shown growth and tremendous potential over the past few years.
Bhiwadi
Once a sleepy town shunned by the property developers, Bhiwadi is now a rapidly growing town on NH-8, situated in the Alwar district of Rajasthan, bordering Haryana. The reason for growth is due to growth in infrastructure that has taken place over the past few years. Spread over 3,347 acres and with another 3,000 acres proposed for its extension, Bhiwadi has nearly 2,500 tiny, small, medium and large industries, including MNC industrial units manufacturing various types of products. They include all types of industries like automobiles, steel, electronics, textiles, pharmaceuticals, printing, cables, rolling mills, food processing and garments. Prominent industrial names in the town include Gillette, Kajaria Ceramics, Bausch & Lomb, Honda Siel Cars, and United Breweries. These companies have acquired huge acres of land in the region, thus making it a preferred residential destination with some prominent names like Ashiana Housing, Parsvnath, Krish Group, MVL, Avalon, BDI, Genesis, Cosmos, Jagrit Infrastructure, Kajaria, Kingfisher, Konark and Star Realcon. Technically, Bhiwadi is classified as Tier 2 city, but investing in real estate here is unlikely to turn sour. Located nearly 71 km from Delhi, Bhiwadi is located next to Gurgaon and Manesar and it takes approximately 1 hour 16 minutes to reach here. Bhiwadi is a promising real estate destination with a lot of industries choosing to set up shops from Delhi, Punjab and other parts of the country. Despite escalating price in the vicinity, housing is still affordable here. For instance, the rates 2BHK apartments of 1,160-1,200 sq ft range between Rs 25 lakh and Rs 31 lakh today as against Rs 24-29 lakh in 2009, while 3BHK apartments of 1,320-1,520 sq ft are available for Rs 34-39 lakh as against Rs 30-35 lakh in 2009. Independent villas, however, have seen a steep escalation in prices.