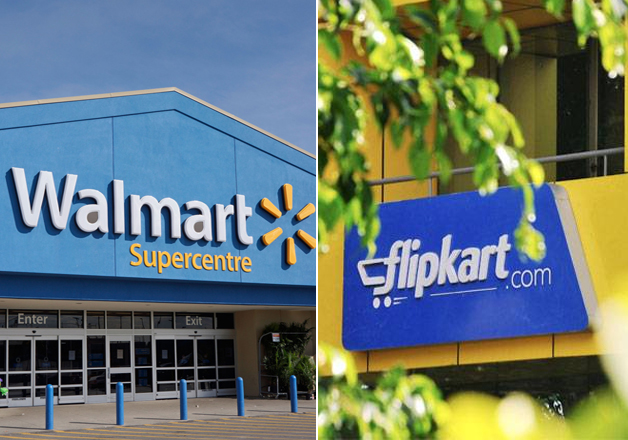 World's biggest retailer Walmart Stores is looking to buy a small equity in Indian e-commerce giant Flipkart. 
If reports are to be believed, the American multinational is in advanced discussions to invest USD 1 billion (over Rs 66,000 crore) in Flipkart as the two companies battle Amazon in the online space. 
Both the companies are likely to hold talks later this week, reports said.
If finalised, the Bentonville-based company will get a strong foothold in India's e-commerce market. The deal will also help bolster Flipkart as it seeks to fight Amazon, which is currently expanding its network in the country. 
Flipkart, founded in 2007, had last week claimed to have become the first Indian e-commerce company to register 100 million users (10 crore), but analysts believe it has been steadily losing market share to Amazon. 
The Bengaluru-based company had last year estimated its own value at over USD 15 billion (over Rs 99,000 crore). But many of its investors have marked down and at present it is valued USD 11 billion (Rs 73,000 crore).
Reports further suggest that when both the enterprises were approached to confirm the news, they refused to comment on the development and termed it 'speculative'.
The reported talks come close on the heels of the US retailer entering into a deal with China's second-largest ecommerce firm JD.com in June amid growing competition from Alibaba Group Holding. 
E-commerce companies in India have witnessed tremendous growth on the back of strong demand for smartphones and increasing data usage. India, which is among the fastest growing e-commerce markets globally, is expected to continue on the growth momentum over the three to five years.