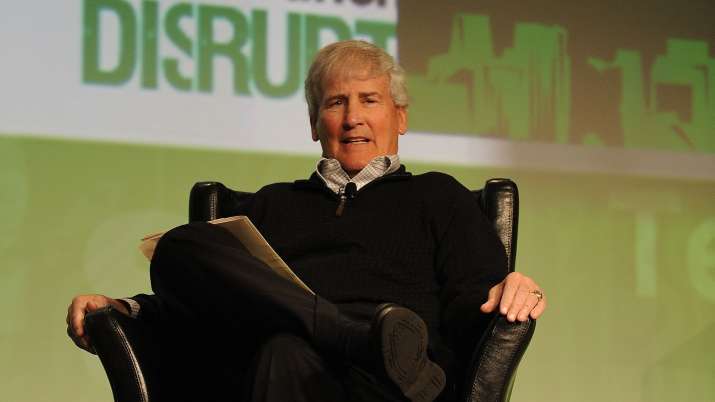 New York: Silicon Valley's veteran advisor Bill Campbell who mentored technology heavyweights like former Apple CEO late Steve Jobs and co-founder of Google Larry Page, died at age 75 on Monday.
Campbell -- who garnered the name "The Coach" for the sage advice and counsel he gave numerous tech leaders -- passed away after a long battle with cancer, technology website Re-Code reported.
"Bill Campbell passed peacefully in his sleep after a long battle with cancer. The family appreciates all the love and support but asks for privacy at this time," his family said in a statement.
As the news of his passing away flashed on Facebook, top executives of various firms, including Apple's current CEO Tim Cook and Google's top executive Sundar Pichai, tweeted to express grief.
Also read: Apple to launch an 'all glass' iPhone in 2017: Report
"Bill Campbell believed in Apple when few people did. We'll miss his wisdom, friendship, humor & his love for life. RIP," tweeted Cook.
"Heartwarming to see tributes pour in for #BillCampbell. He had a big impact on my life as he did with so many others. RIP Coach Bill," Google CEO Sundar Pichai wrote on Twitter.
Campbell ran companies like Intuit and worked in key jobs at Apple, Claris and Go and also served on a plethora of boards, including Columbia University, Intuit and Apple.
He was a longtime adviser to Google executives, including Page and Eric Schmidt.
Before moving to Silicon Valley in the 1980s, he was also an actual football coach at Columbia University that got him his famous nickname.
Campbell is survived by his wife Eileen Bocci Campbell, as well as his son Jim Campbell and daughter Margaret Campbell.