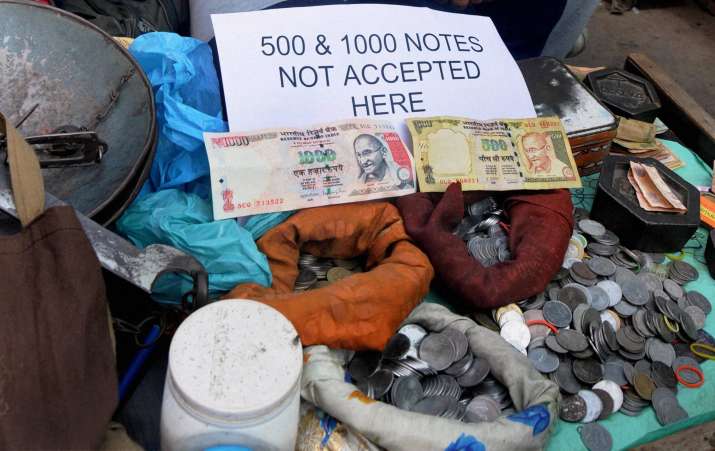 Prime Minister Narendra Modi on Tuesday announced that the notes of Rs 500 and Rs 1000 would cease to be a legal tender from midnight, sending the people of the country into shock. 
Minutes after the announcement, people thronged the markets to cash in their high denomination notes to buy and stock essential goods. However, today morning the country was in chaos as the cash transaction has practically stopped with shopkeepers, stores refusing to accept the Rs 500 and Rs 1000 notes. 
With nearly 86.4 per cent of cash in higher denominations in India, there is not enough Rs 100 or lower denomination notes for the cash transaction. The only choice people have to go cashless. 
Brands like Paytm, freecharge, mobikwik are trying to turn around the situation in their favour.
Leading the way is Paytm. The company responded to the announcement with a tweet at 9:03 pm last night. 
We have got two words for you: Paytm Karo.

— Paytm (@Paytm) November 8, 2016
The e-commerce brand also has a full page newspaper advertisement today. 
Ab ATM Nahi, #Paytm Karo! pic.twitter.com/ACCgmKMyrL

— Paytm (@Paytm) November 9, 2016
The company said it has registered a 250 per cent surge in number of overall transactions and transaction value.
"Within hours of the Prime Minister's announcement, the company has registered a 200% hike in number of app downloads and 250% surge in number of overall transactions and transaction value. The number of Saved Cards also grew by 30%, pointing at a strong set of repeat customers the platform has now acquired. The company has noted 1000% growth in money added to the wallet and 400% growth in transaction value of offline payments," Paytm said in a statement. 
Freecharge does not want to be left out.
#KeepCalmAndUseFreecharge pic.twitter.com/zCJSDDtVmX

— FreeCharge (@FreeCharge) November 8, 2016
It's time to make your life easier and hassle free by going cashless with #Freecharge! pic.twitter.com/nXMf5npcqM

— FreeCharge (@FreeCharge) November 9, 2016
MobiKwik is also trying to cash in the opportunity: 
#DontPanicATMobiKwik
No need to rush to ATMs. From tomorrow, use MobiKwik to pay wherever you are!#ATMobiKwik #BlackMoney #Cashless pic.twitter.com/StmsVGJUjc

— MobiKwik (@MobiKwik) November 8, 2016
Cash hua purana, ab hai MobiKwik ka zamana.
Keep calm and go cashless!https://t.co/4oZVnlmdGc pic.twitter.com/NtVorh7Yaj

— MobiKwik (@MobiKwik) November 9, 2016
Hail an Ola cab if you want to travel cashless 
Well let's just say Thank God for Ola Money!

— Ola (@Olacabs) November 8, 2016