Follow us on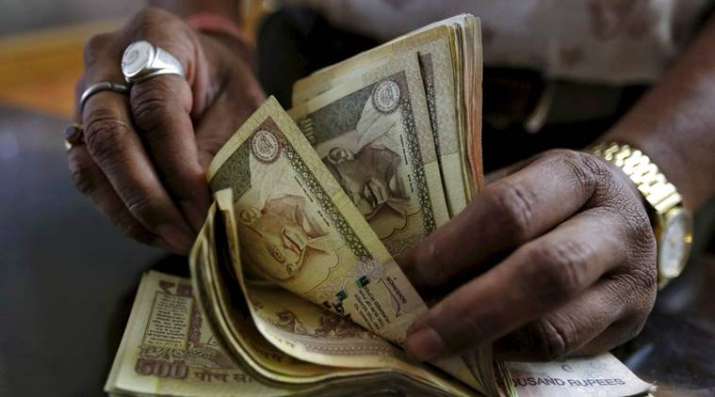 In a major clampdown on black money, Prime Minister Narendra Modi on October 8 demonetised Rs 500 and Rs 1000 notes, sending flutters down the Indian economy. The move, with all its noble intentions, has also caused public inconvenience as people running dry on cash are waiting for hours outside banks, post offices and ATMs. It has also resulted in loss of "man hours" and "production".
The drastic step by the government for economy correction has sent black money hoarders into a tizzy, prompting them to use different means to convert their black money into white.
Here are a few of those methods:
1) Banknote Mafia: A banknote mafia has emerged which is accepting old Rs 500 and 1,000 notes, and charging 10-20 per cent of total value of money in return. The people collecting old notes will be able to earn a profit by converting them into white, new currency through poor people, or through other means.
2) Lending money to poor people: Many people with loaded cash are lending their money to their servants, employees with no interest rates and asking them to repay with the new notes. It's an effort to convert black money into white and defeat the purpose. In a move to curb this method, the government has announced that those who exchange cash at bank branches would receive an indelible ink mark on their finger, to prevent repeated conversions.
"The reason for long queues at banks and ATMs is that the same people keep coming again and again at different places. We have received reports that many people are trying to convert black money into white and they have organised groups of people and are sending them to exchange money,EAS Shakti Nandan Das said at a news conference.
3) Funneling money in Jan Dhan accounts: Jan Dhan accounts have seen an unprecedented rise in deposits since the demonetisation drive prompting the government to keep a close eye on accounts which have suddenly got Rs 49,000 deposits. Jan Dhan accounts can have deposits up to Rs 1 lakh a year but there are also Jan Dhan accounts which have a lower limit of Rs 50,000 if they don't adhere to Know Your Customer norms. There have been concerns about the use of Jan Dhan accounts for hawala operations since the scheme was launched in 2014.
4) Paying advance salaries: Many bussiness having abundant black money are reportedly disbursing the salaries to their workers for months in advance. The idea is to pay each employee less than Rs 2.5 lakh - the limit above which deposits will be examined. In Gujarat, some businesses are reported to have opened salary accounts and deposited advance salaries, keeping their debit cards with company itself.
5) Gold purchasing: The sudden surge in gold prices can also be attributed to many black money hoarders rushing to jewellery shops after PM Modi made the demonetisation announcement on November 8. Many black money hoarders made the most of four hours they had and bought gold till midnight. There have also been reports, again, of gold selling in back-dated transactions. After such reports emerged, the government asked top jewellers to give details of gold transactions after the demonetisation. Tax authorities have also made PAN mandatory for jewellery sale over Rs 2 lakh.  "PAN is mandatory for jewellery sale of over Rs 2 lakh. We are keeping a watch on jewellers to see if they are breaking their sales into parts of less than Rs 2 lakh," CBDT chairman Sushil Chandra said
6) Temple Donations: With the government already clarifying that the cash deposited by temples from the offerings placed by devotees in donation boxes or 'hundis' will not come under the tax scanner, the black money hoarders can also use their black money for temple donations. Temple managements will show this money as anonymous donations, exchange it for new currency notes, keep a commission for this service, and return most of it to the owner.
7) Political parties: Any political party can accept Rs 20,000 cash from anonymous sources that do not require PAN details of donators. It can say it collected this amount of cash in old currency donations before demonetisation and demand that it be changed into new currency by December 30. That also raises the fear that political parties could actually use this method to launder black money of individuals within and without their party.
8) Using farmers: With no tax levy on agricultural income, a farmer can easily claim that he earned a particular amount of cash from the mandi by selling his produce before demonetisation and seek an exchange for the new notes, another way to launder the money of the rich.